How can you help by fundraising?
Here at Newcastle Dog and Cat Shelter we are extremely grateful for those that give their time and dedication to fundraise for us. We have many schools, businesses, individuals and even groups of family and friends that get involved in all kinds to raise vital funds for our charity.
We do not receive any government funding and rely solely on donations from the kind public to continue our work. Our running costs now exceed £1.25 million per year. Veterinary bills themselves are costing over £15,000 per month due to the number of animals coming to us in need of urgent treatment.
Fundraising can be achieved in many different ways. Fun ideas like bake sales, coffee mornings, fancy dress days, fairs or fun-days, to sporting challenges like running, walking and cycling races or even the heart in your mouth adrenaline junkie style activities like zip lining, abseiling or even skydiving. No matter what it is we will endeavour to help you in any way possible and we will be there to support you all the way through.
For further information on fundraising, please contact us by email or call 0191 215 0435.
You can download a fundraising pack (including a sponsor form) by clicking the button below. Contact us using the details above if you'd like us to send a pack out in the post.
Julia and Nina took part in a 100 mile run to raise money for our animals. They achieved this incredible challenge in just 30 hours, raising an amazing total of £1152.00. Well done to you both and thank you.
Friends and supports of the charity, Susan, Carol and Sandra, decided to raise money for the animals in our care by walking into the centre of Newcastle upon Tyne and back again, covering 12 miles in total. They raised a fantastic £500. A huge well done and thank you for your brilliant support.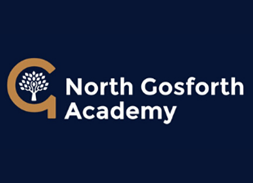 We visited a class of students at North Gosforth Academy to talk to them about the work we do. The class then visited our Benton site to see for themselves where they could make a difference and the types of animals we looked after. The students then decided they wanted to raise money for us, so they held an end of term fundraiser at the school where they had lots of yummy goodies for sale. It was amazing to see all of the students getting on board and the class raised a fantastic £245.47 for us from their fundraiser.

Our friends at NCFE decided to do their own fundraising drive by having a collection in their office. They delightfully dropped some brilliant treats and goodies off for our animals along with a monetary donation of £462. Thank you so much for your fantastic support.