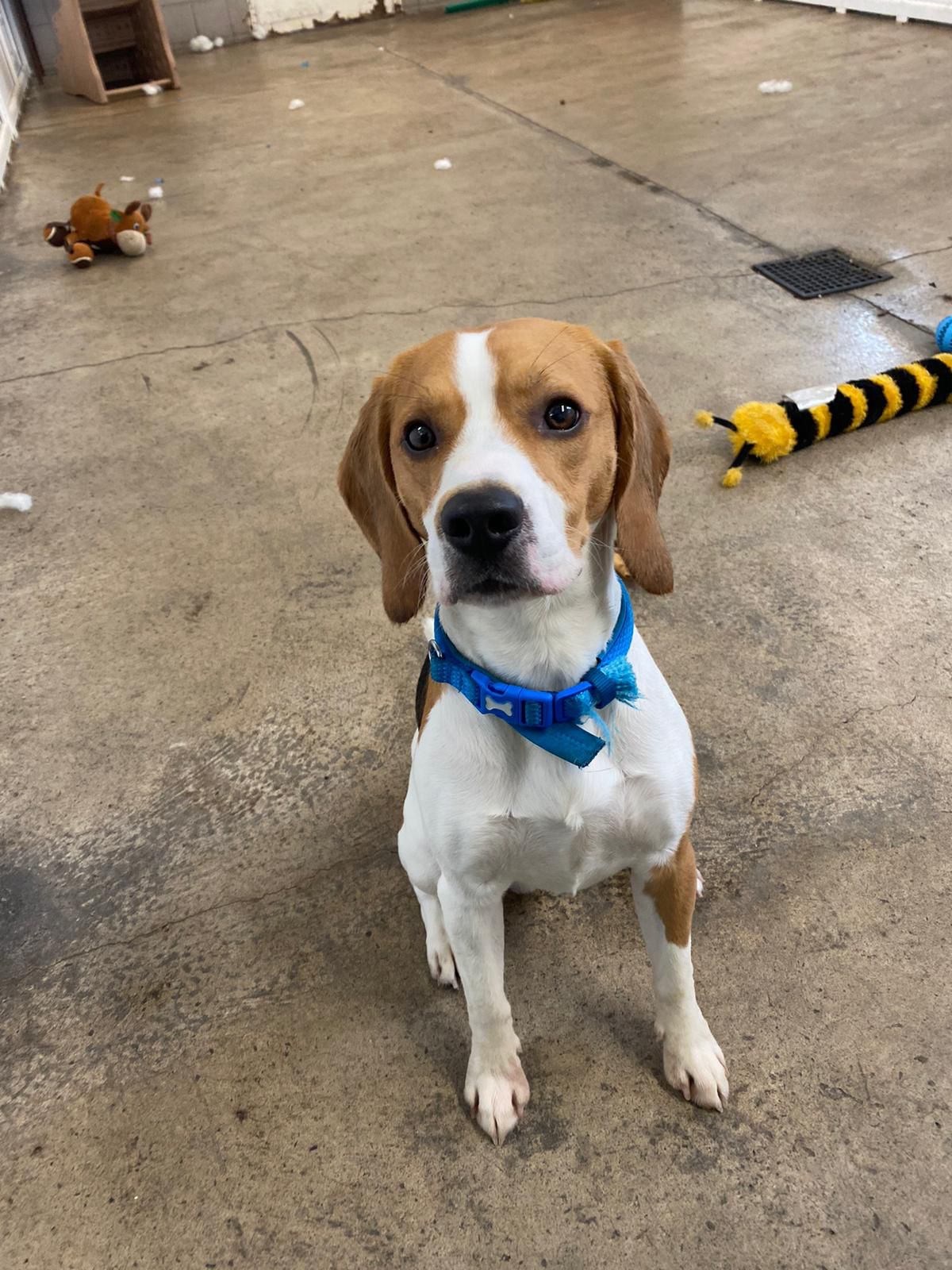 *Applications for Buddy are now closed while our rehoming team assess those already submitted*
Buddy – Dog Number 2852 – Age (approx) 1 year old – Beagle – Arrival Date – March 2023.
Buddy is looking for an adult only home; he could live with another dog, but no cats or small animals.
Buddy is a sweet young lad who can be quite timid around strangers and needs some help coming out of his shell.
Buddy is a gorgeous young boy who could do with a little help building his confidence. He is coming out of his shell, but his insecurities leaving him feeling a little anxious.
Buddy was gifted into our care after displaying some challenging behaviours in his previous home. Though we have not seen these behaviours in our care, we have to assume they may rear up again when feeling overwhelmed in a new environment so feel it best Buddy looks for an experienced owner and one who is prepared to seek the help of a professional if the need arises. Buddy also doesn't cope well with being left alone so is ideally looking for a home with someone around the majority of the time.
Buddy is still very young and is at a vital crossroads where getting him on the right track now will benefit him for the rest of his life. Yes, Buddy may take some hard work, time and effort to settle into a home, but with his sweet charm and loveable manner, boy oh boy is he worth it!