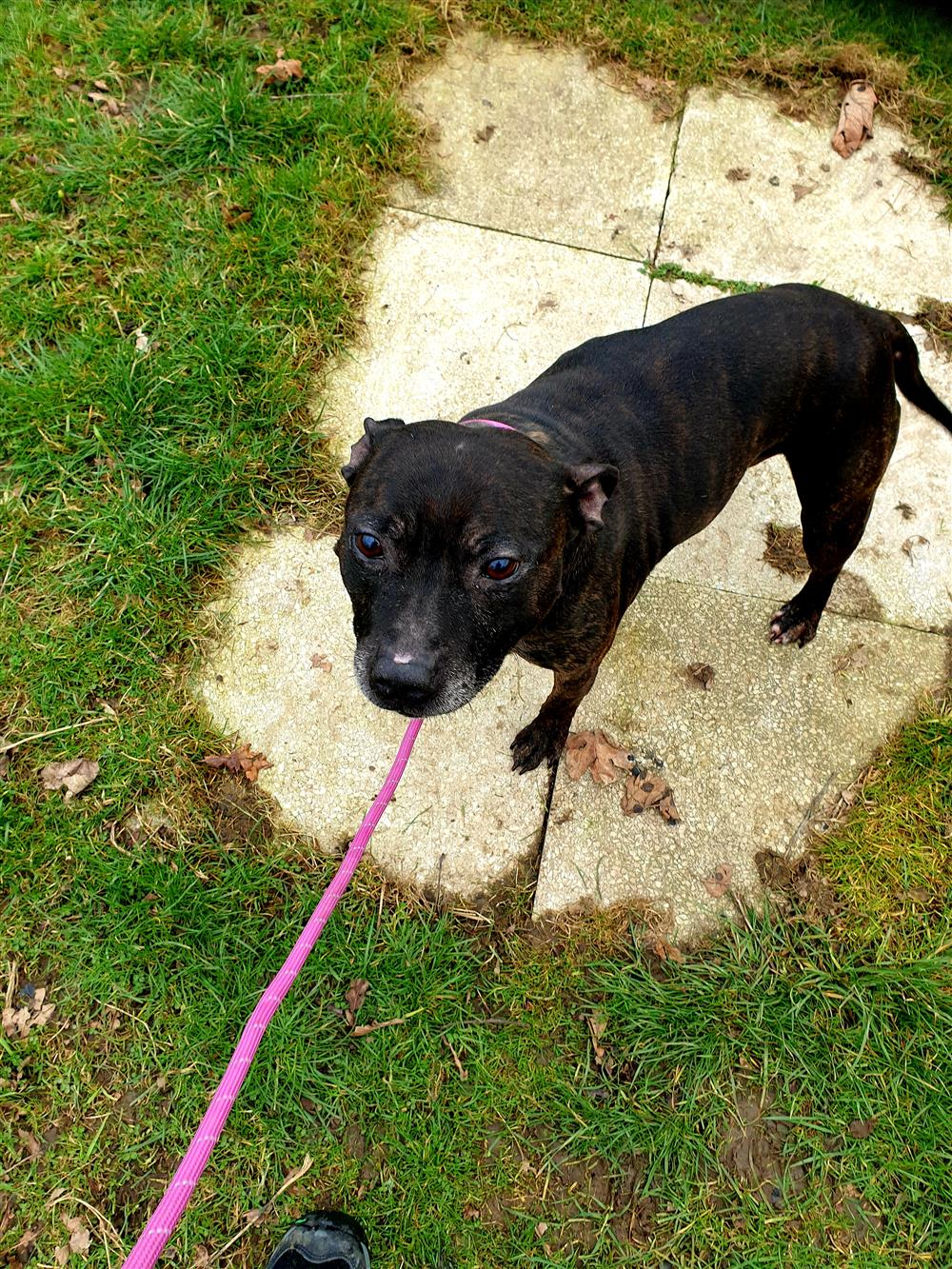 Wiggles – Dog Number 2742 – Age (approx) 9 years old – SBT – Arrival Date – February 2023.
Wiggles can be rehomed with children 16+ and other dogs but no cats or small animals.
Wiggles is an entertaining little chap with so much personality it spills out at times, and he certainly doesn't let his age slow him down! He's very happy to meet people, but can get over excited.
He will be looking for a home who can spend a lot of time with him and helping him find some independence as he is a needy boy, ideally his new family should have experience with the bull breed.
Wiggles has had x-rays done which showed slight arthritic changes to his stifles. At the moment this doesn't seem to be causing him any problems, but will likely start to cause him issues later in life and he will need long term pain relief. Please note this may be excluded by pet insurance as a pre-existing condition.
If you are interested in rehoming Wiggles, please fill out the application form below.
Please note: due to limited resources we are unable to get back to everyone. If you do not hear from us you have been unsuccessful on this occasion.