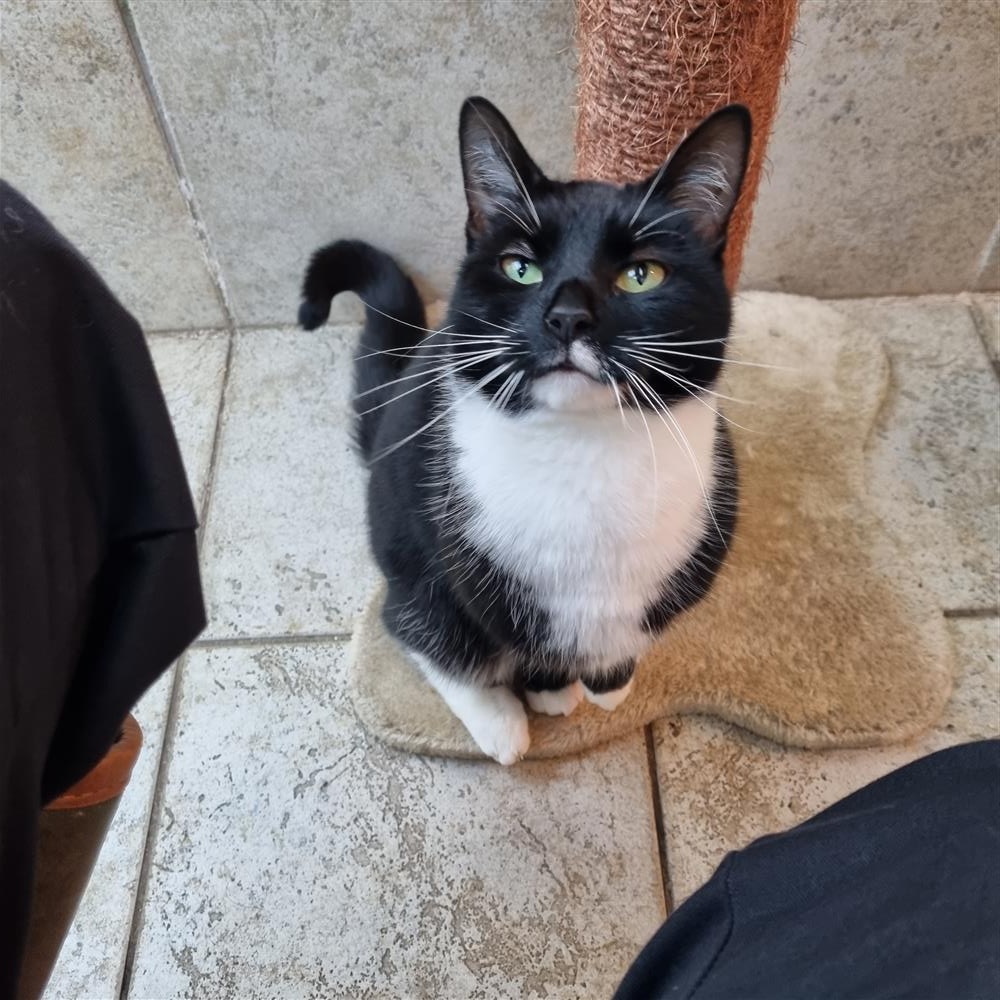 Cat Number 2717 – Age (approx) 2 year – Arrival Date January 2023.
Vista is an outdoor cat who is looking for an adult only home with no other pets.
Vista is an independent soul who likes things to be on her own terms. Vista is struggling with life at the shelter, as she doesn't like being around other cats. She is much more confident when alone with a familiar human, and she enjoys some attention and affection, but you have to be on the look out for any potential sudden noises or movements as she can spook easy and take out her fear on the nearest possible subject!
Vista is looking for a patient and understanding home with experienced cat owners.
We do not know a lot about Vista's past, as she has arrived into our care as a stray. However, we hope that in a quiet environment, with no other pets and plenty of space to roam and explore, she will settle into being a lovely companion for someone – albeit one that will most likely not want to be handled often!
If you are interested in rehoming Vista, please fill out the application form below.
Please note: due to limited resources we are unable to get back to everyone. If you do not hear from us you have been unsuccessful on this occasion.