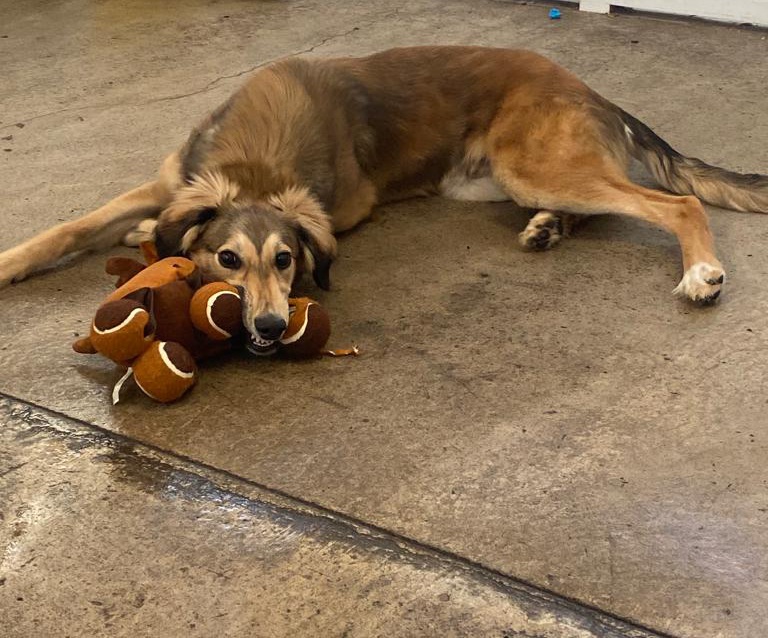 Trey – Dog Number 2874 – Age (approx) 1 year old – Saluki/Lurcher – Arrival Date – April 2023.
Trey is looking for a home with children 10+ and could live with another dog but no small animals
Trey is a fantastic and fun boy to be around, he is full of energy and very playful!
Trey is still very puppyish in a lot of his behaviours so will need some basic training and a home who will be able to keep up with his high energy antics
Trey thoroughly enjoys the company of people and other dogs alike and is very social with other dogs
Trey makes friends with new people very quickly and craves being as close to you as possible. When he is not doing this, his next favourite thing is running! He is amazing to watch when he gets a case of the zoomies so a home with plenty of space to stretch his long legs is a must
If you are interested in rehoming Trey, please fill out the application form below.
Please note: due to limited resources we are unable to get back to everyone. If you do not hear from us you have been unsuccessful on this occasion.