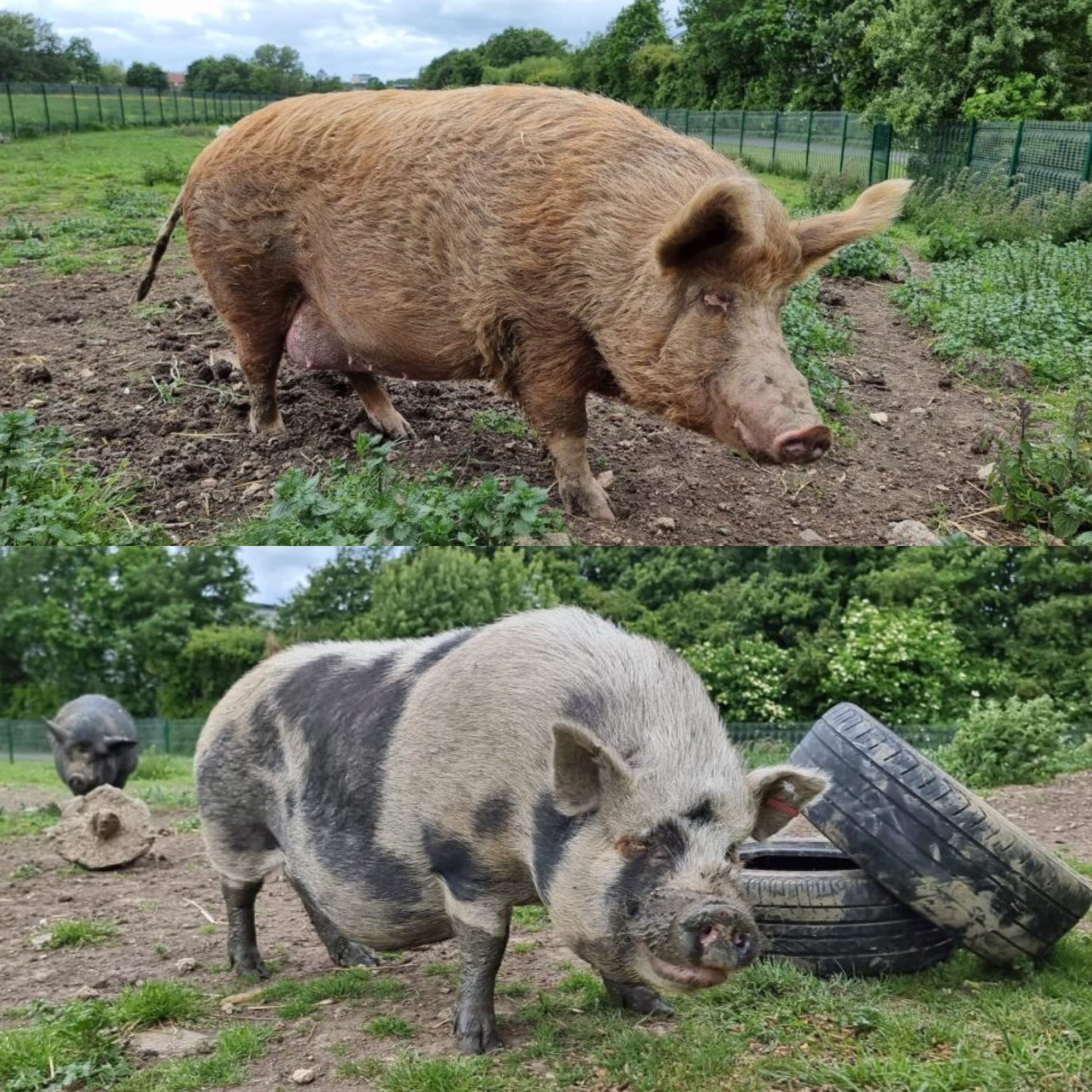 Tilly is an 8 year old, female Tamworth who came to us in 2020. She is a inquisitive girl who enjoys hanging out with her human friends and being made a fuss of. No matter where you are, tilly is always beside you, curious to see what you're doing. Tilly is quite unaware of her size and loves to barge into you, demanding attention and love she can get.
Dave is 5 years old. He came to us back in 2019 as he grew too big for his owners. He is a lovely boy but does prefer to do his own thing however he won't be too far away when you have food.
Tilly & Dave are currently living with 6 other pigs but are looking to be rehomed as a pair.
If you are interested in rehoming Tilly & Dave, please leave your details using the form below.
Please note: due to limited resources we are unable to get back to everyone. If you do not hear from us you have been unsuccessful on this occasion.