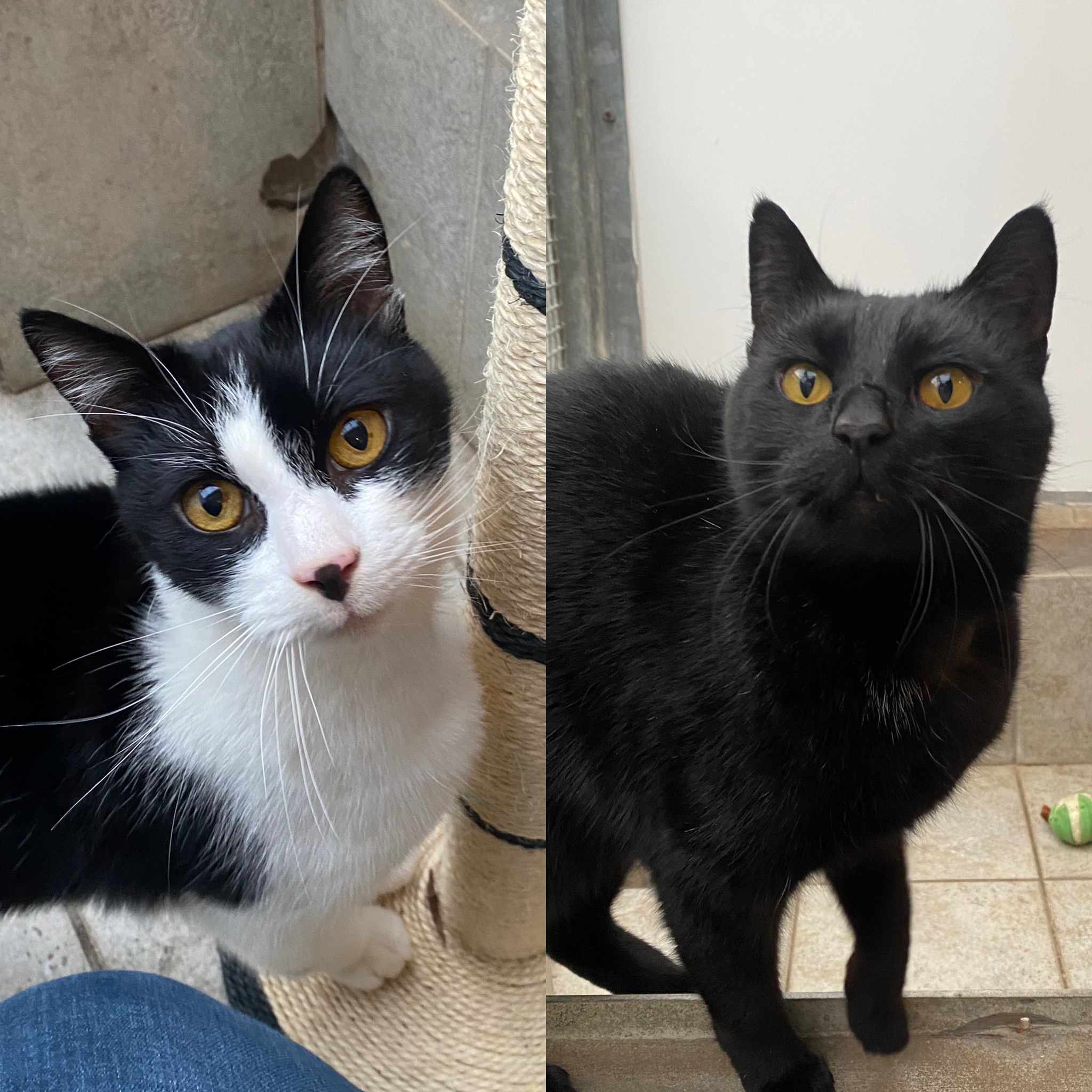 Cat Number 2668 & 2669– Age (approx) 9 years – Arrival Date January 2023.
Thor & Loki are outdoor cats, that can live with children aged 10+.
 Thor and Loki are two lovely older boys who are looking for a quiet home where they can live out their senior years. The boys have previously only lived with an older person so they are not used to children and noise. They are super confident and friendly and like a fuss but would rather you didn't pick them up. A good head scratch and cheek rub is one of their favourite things!
Their previous owner described their liking for treats and especially dreamies as an addiction so be sure to give them the occasional treat to keep them happy.
Thor does have a history of needing treatment for skin issues, and an allergy to flea collars and certain flea medications. Whilst he is in perfect health at the moment, it may be worth bearing in mind that his history of skin treatment may affect his insurance options. If Thor does need treatment for skin related issues in future, it may be excluded by pet insurance as a pre-existing condition.
If you are interested in rehoming Thor & Loki, please fill out the application form below.
Please note: due to limited resources we are unable to get back to everyone. If you do not hear from us you have been unsuccessful on this occasion.