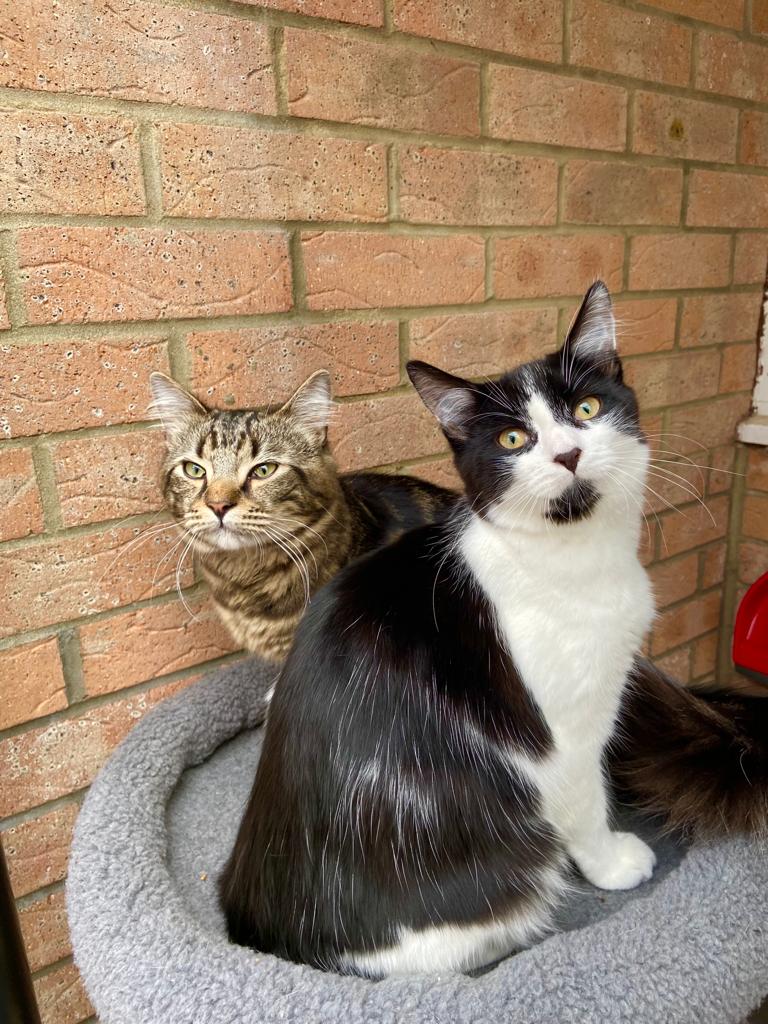 Cat Numbers 2832 & 2833 – Age (approx) 7 months – Arrival Date March 2023.
Scamp & Fluffy are outdoor cats who can live with children aged 5+.
Scamp & Fluffy are a friendly pair of brothers looking for their forever home together.
The boys are always happy to meet a new face, and are full to the brim with playful kitten energy! Scamp and fluffy are both very friendly boys, who will come to the front of their pens and meow for a attention when they see or hear you coming.
They are looking for a fairly busy home, with lots going on and plenty of family members to give them lots of fuss and play time.
If you are interested in rehoming Scamp & Fluffy, please fill out the application form below.
Please note: due to limited resources we are unable to get back to everyone. If you do not hear from us you have been unsuccessful on this occasion.