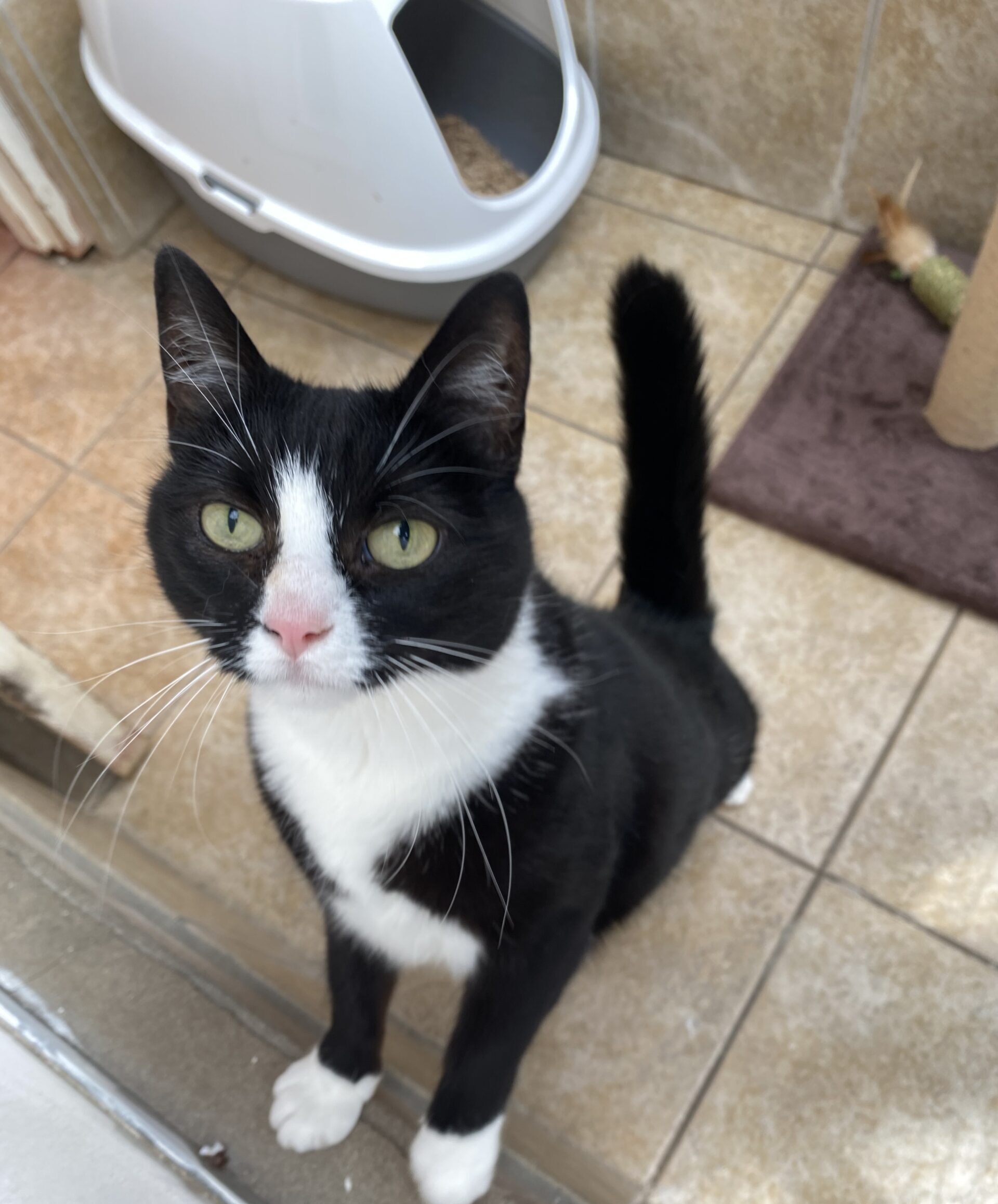 Cat Number 2829– Age (approx) 12 years – Arrival Date March 2023.
Sabrina is an indoor/outdoor cat who can live with children aged 5+, she would prefer to be the only pet in the home.
Sabrina is a very friendly, sweet girl who enjoys attention. She will happily come sit on your lap, however she isn't a huge fan of being picked up and will wiggle to get down. Overall she will make a lovely companion to her perfect forever home!
Sabrina is a little overweight, so her new family will need to be aware that she'll need a diet to help her lose the excess. She still has a bit of a playful side once she is fully settled, so no doubt this will help her on her journey to be the perfect weight!
If you are interested in rehoming Sabrina, please fill out the application form below.
Please note: due to limited resources we are unable to get back to everyone. If you do not hear from us you have been unsuccessful on this occasion.