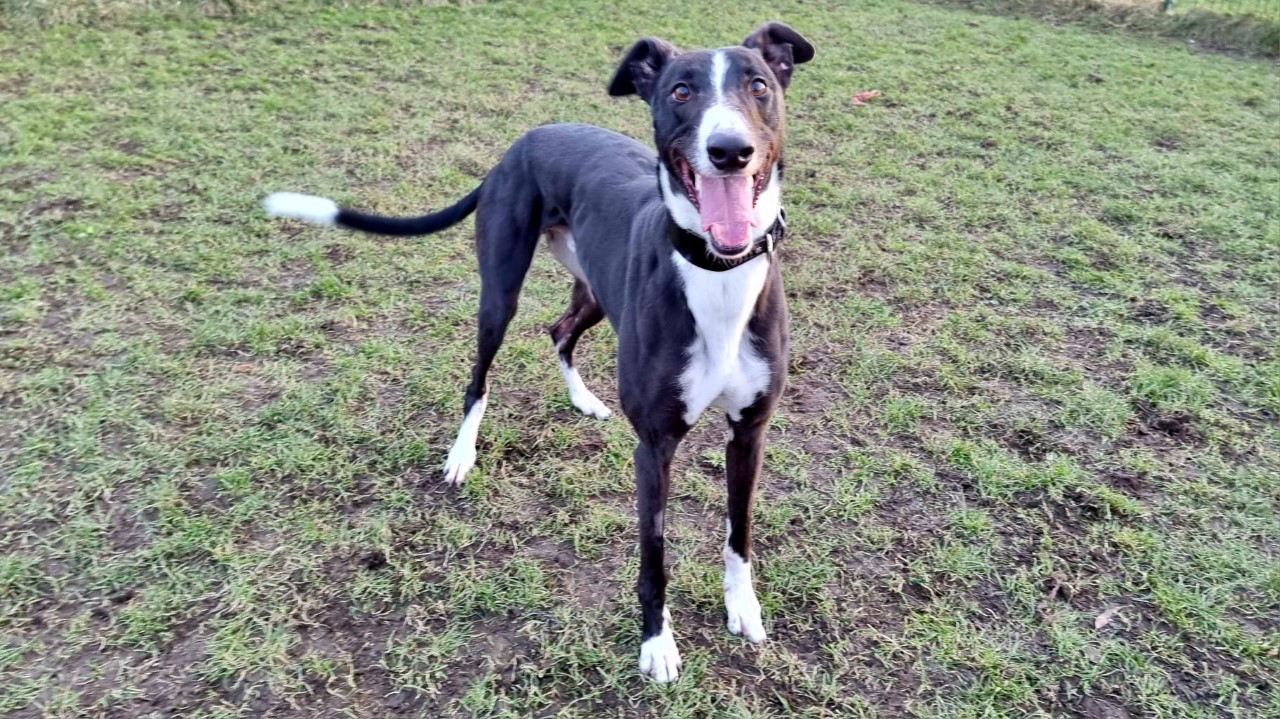 Ryan – Dog Number 2729 – Age (approx) 2 year old – Greyhound – Arrival Date – February 2023.
Ryan can be rehomed with children 10+ and other dogs, but no cats or small animals.
Ryan is a beautiful soul with the best smile, who adores spending his time with people. He is pleasant and confident, and an all-round good boy!
Ryan is a real people-pleaser and has been a pleasure to look after. He has previously had an injury to his leg which, sadly, he does now require lifelong pain medication for.
Ryan will be best suited to a home who are happy to manage any issues that arise with his leg, whilst spoiling him rotten and taking full advantage of his loving nature by enjoying cozy snuggles on the sofa.
Ryan's lovely nature will bring so much joy to the home he is lucky enough to call his own.
If you are interested in rehoming Ryan, please fill out the application form below.
Please note: due to limited resources we are unable to get back to everyone. If you do not hear from us you have been unsuccessful on this occasion.