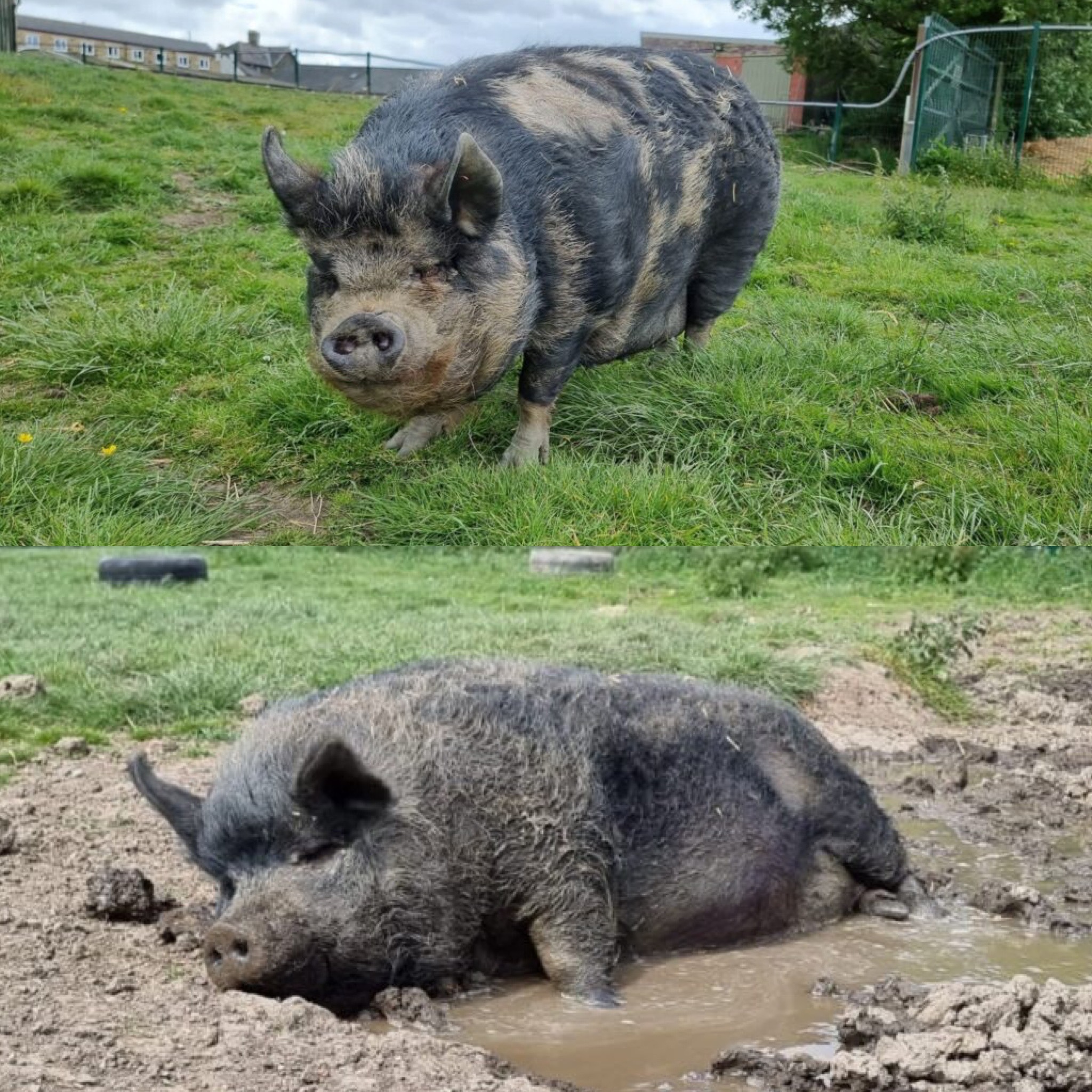 Pixie is a 12 year old sow. Pixie is a sweet girl who enjoys nothing more than a good snooze. She is happy to be around her human friends but does prefer to do her own thing. She can be a little sassy when she is being disturbed by those around her but who wouldn't.
Rosie is a 13 year old female. She is the loveliest natured girl and is always happy for her human friends to take time out of there day to sit and spend time with her. Rosie's favourite pass time is belly rubs and will flop on her side to make sure you get the right spot.
Rosie & Pixie are currently living with 6 other pigs but would need to be rehomed with together as they are bonded.
If you are interested in rehoming Rosie & Pixie, please leave your details using the form below.
Please note: due to limited resources we are unable to get back to everyone. If you do not hear from us you have been unsuccessful on this occasion.