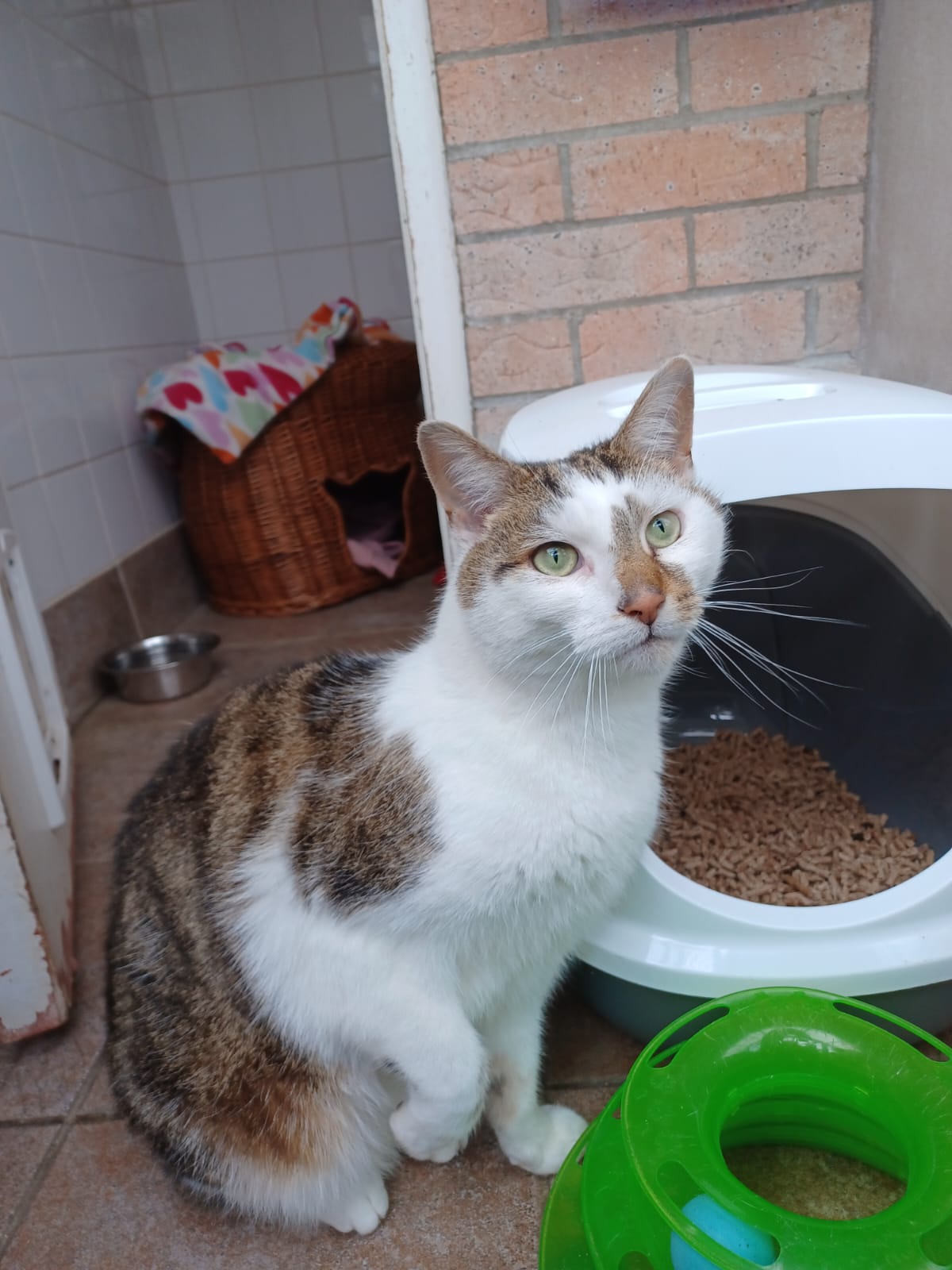 Cat Number 2794 – Age (approx) 9 years – Arrival Date March 2023.
Riley is an indoor cat that would like to live in an adult only home.
Riley is a very sensitive shy soul, who has taken his time to settle into the cattery. He had been abandoned by his previous owner so has had a strange couple of months adjusting to his new life. Whilst he has spent a lot of time hiding, he is slowly coming out of his shell for familiar faces for some head scratches and cheek rubs. Riley is looking for a very quiet home, to allow him the calmest environment possible to settle in.
One way guaranteed to ease Riley out of his shell is by using treats, Riley is a huge foodie and absolutely loves his treats. His favourites seem to be meaty stick treats, but he also loves a lick-e-lick. It is a certainty that within time, Riley will start to come out of his shell more and more, and show his true personality which will undoubtedly be very sweet.
If you are interested in rehoming Riley, please fill out the application form below.
Please note: due to limited resources we are unable to get back to everyone. If you do not hear from us you have been unsuccessful on this occasion.