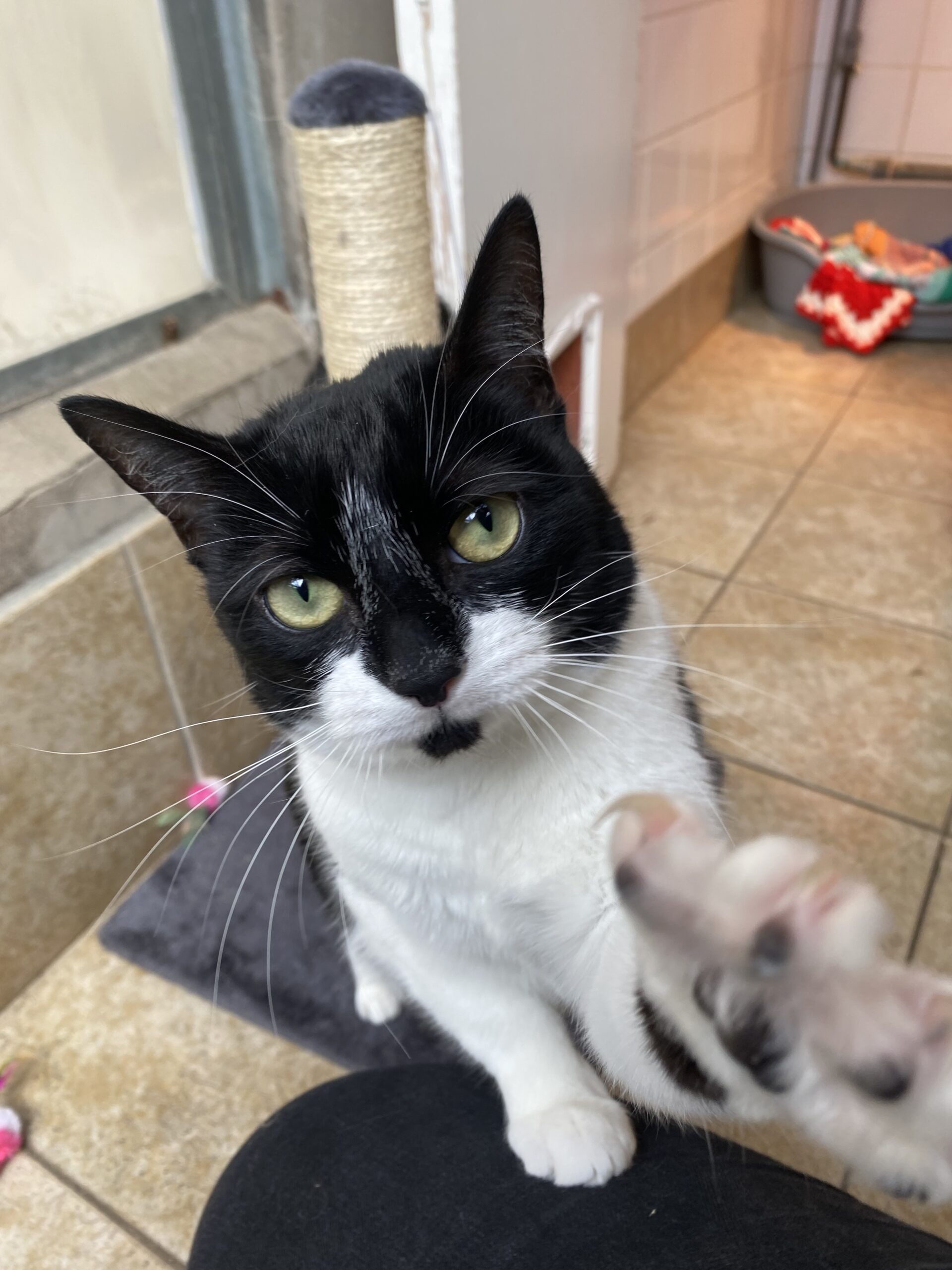 Cat Number 2848 – Age (approx) 2 years – Arrival Date March 2023.
Puffy is an indoor cat that could live with children of any age, but would like to be the only pet in the home.
Puffy is a super friendly lady who is a little stressed in the cattery. She loves attention but gets very annoyed by the other cats in the shelter so sometimes she grumbles but this isn't meant in a bad way. Puffy will need to be the only pet in the home she doesn't like other cats at all and prefers all the attention to herself!
Puffy has lived with younger children before and was very respectful when playing with them, her previous owner almost said she could tell the difference between playing with an adult vs a child! Puffy's ideal home would also have lots of places to sleep and hide, so she can settle in as comfortably as possible. Once she is comfortable in her new home environment, she will reveal the fun playful side of herself and make a lovely companion for her new family.
If you are interested in rehoming Puffy, please fill out the application form below.
Please note: due to limited resources we are unable to get back to everyone. If you do not hear from us you have been unsuccessful on this occasion.