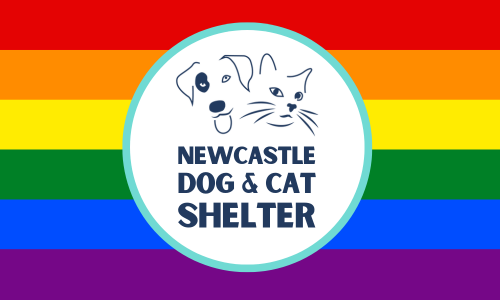 Come and see us at Northern Pride!
🌈 Join Us at Northern Pride Festival on 22nd & 23rd July at Newcastle Upon Tyne Town Moor! And what's better, this is a dog friendly event so you can bring your four-legged friends too! 🎉
🗓️ Date: Saturday 22nd & Sunday 23rd July 2023
📍 Location: The Town Moor, Great North Road, Newcastle upon Tyne, NE2 4PZ
🎉 Prepare yourself for a day filled with joy, empowerment, and unapologetic self-expression. Whether you identify as LGBTQIA+ or as a passionate festival goer, this event is for everyone who believes in love, acceptance, and embracing our beautiful differences.
💃🕺 Indulge in an exhilarating atmosphere where the music beats to the rhythm of inclusivity. Dance your heart out to electrifying performances from talented artists, both local and international, who will take the stage and make your spirits soar! Let the power of music bring us together and celebrate our shared humanity. But most of all, come and visit us at the Newcastle Dog and Cat Shelter stall in the charity village.
🏳️‍🌈 Discover a vibrant marketplace buzzing with a diverse range of vendors, showcasing unique merchandise, art, fashion, and community organisations. Support local businesses and connect with incredible initiatives that uplift and empower LGBTQIA+ individuals. Together, we can make a positive impact and create a stronger, more inclusive society.
🌈 Join thought-provoking workshops, discussions, and panels led by inspiring speakers who will share their experiences and insights. Learn, grow, and engage in meaningful conversations about the challenges and triumphs faced by the LGBTQIA+ community. This is an opportunity to expand your horizons and become a stronger ally.
🙌 Spread the love! Make new friends, connect with old ones, and unite with thousands of people who share your belief in equality. Northern Pride Festival is a safe and welcoming space for people from all walks of life, transcending boundaries and fostering a sense of belonging.
📷 Capture memories that will last a lifetime. Take selfies, strike a pose behind our #TeamCat and #TeamDog Instagram frames, and embrace the joy of the moment. Share your experiences on social media using the hashtags above and #NDCSatPride and let your voice be heard as we amplify the message of love and acceptance.
🌍 Together, let's celebrate our diversity, promote inclusivity, and build a world where everyone can thrive, regardless of their sexual orientation or gender identity. Join us at Northern Pride Festival on July 22nd at The Town Moor, and let's create a future where love always wins! ❤️🧡💛💚💙💜
For more information, visit our website: Pride Festival 2023 | Northern Pride (northern-pride.com)
#NDCSatPride #NorthernPrideFestival #NewcastlePride #LoveIsLove #Equality #Inclusion #LGBTQIA+ #PrideMonth #TeamDog #TeamCat