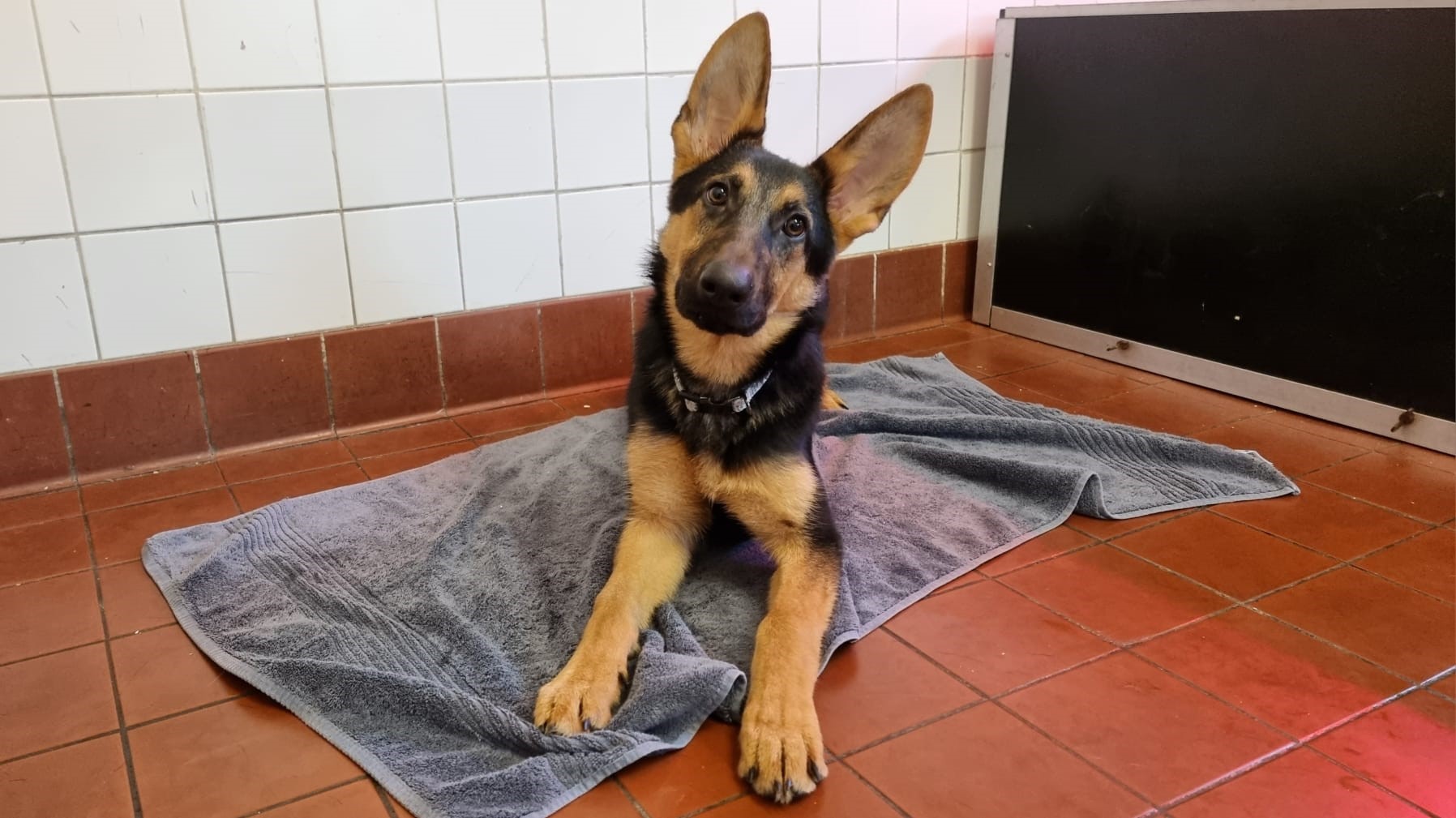 Pandora – Dog Number 2763 – Age (approx) 6 months old – GSD – Arrival Date – February 2023.
Pandora can live with children 16+ and will need to be the only animal in the home.
Pandora is a lovely girl with lots of energy and extremely intelligent.
Pandora has shown early signs of some challenging behaviours so will need a family experienced with the breed. There is also a possibility of her having some Belgian Malinois in her, so this should be considered by new owners.
Pandora will be quite challenging to begin with and will require firm boundaries and training from day one in an effort to reverse some of the behavioural issues she is developing. Pandora will, however, be an extremely rewarding dog to work with and no doubt bring a lot of excitement and fun into her new humans lives as you watch her learn and grow.
We would recommend seeking the help of a behaviourist very early on as she will grow to be big and powerful very soon and needs to learn to be a well rounded dog as soon as possible using the correct methods!
If you are interested in rehoming Pandora, please fill out the application form below.
Please note: due to limited resources we are unable to get back to everyone. If you do not hear from us you have been unsuccessful on this occasion.