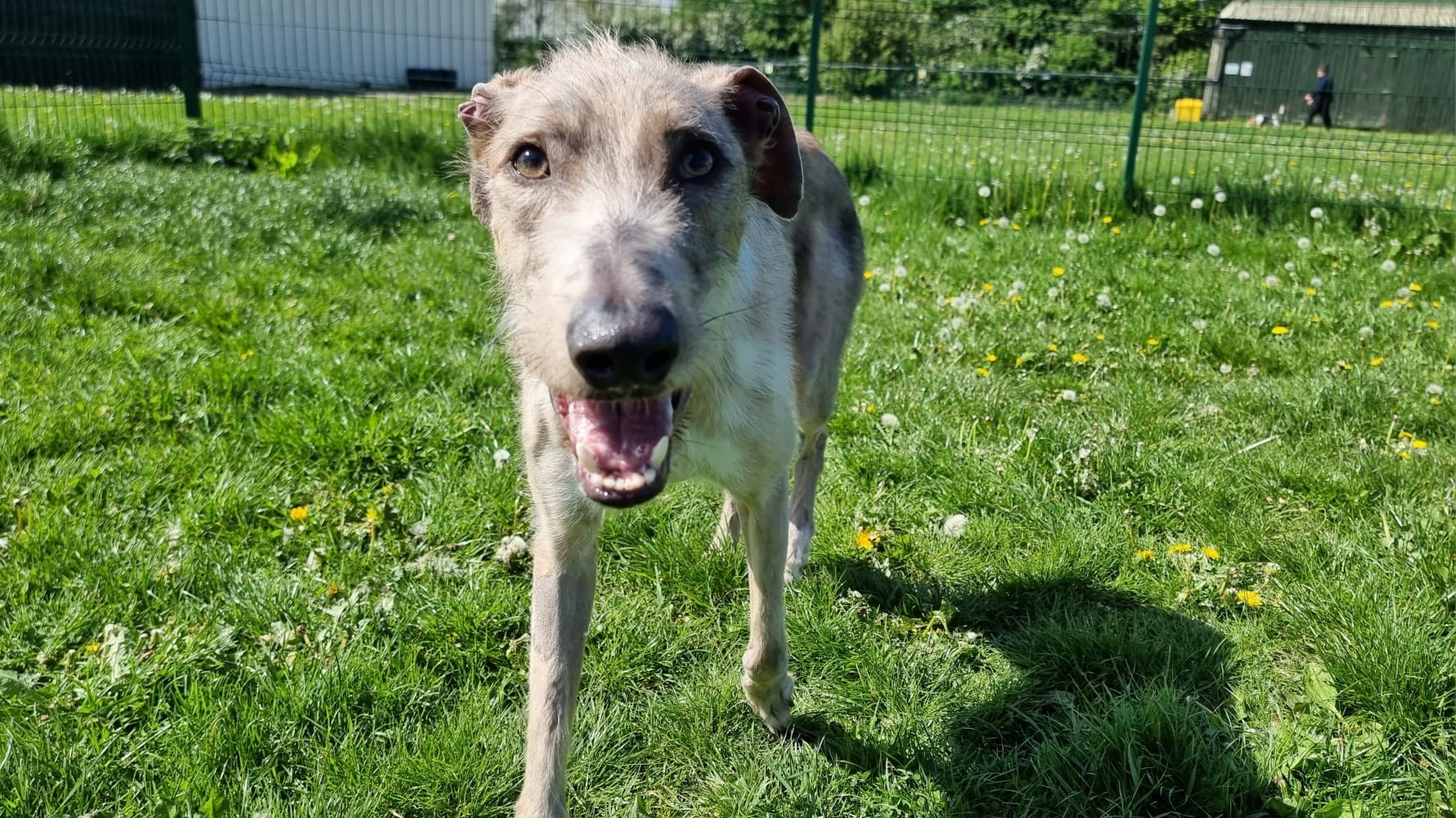 Paddy – Dog Number 2830 – Age (approx) years old – Lurcher – Arrival Date – April 2023.
Paddy could be rehomed with children 10+ but needs to be the only animal in the home.
Paddy is one of those dogs, everybody who has the pleasure of meeting him can't help but comment how beautiful he is and what a beautiful nature he has. He is gentle and affectionate and really loves to be around people.
Paddy would love to go to a home where there will be someone around a lot of the time to give him loads of love and attention and with plenty of comfy places to enjoy some lazy snoozes!
Paddy does have quite the food obsession and can be greedy which may take some managing in the home, but he a sweet and placid boy who has simply stolen all of our hearts!
A true gentle giant, Paddy will make a fantastic companion to share your life with!
If you are interested in rehoming Paddy, please fill out the application form below.
Please note: due to limited resources we are unable to get back to everyone. If you do not hear from us you have been unsuccessful on this occasion.