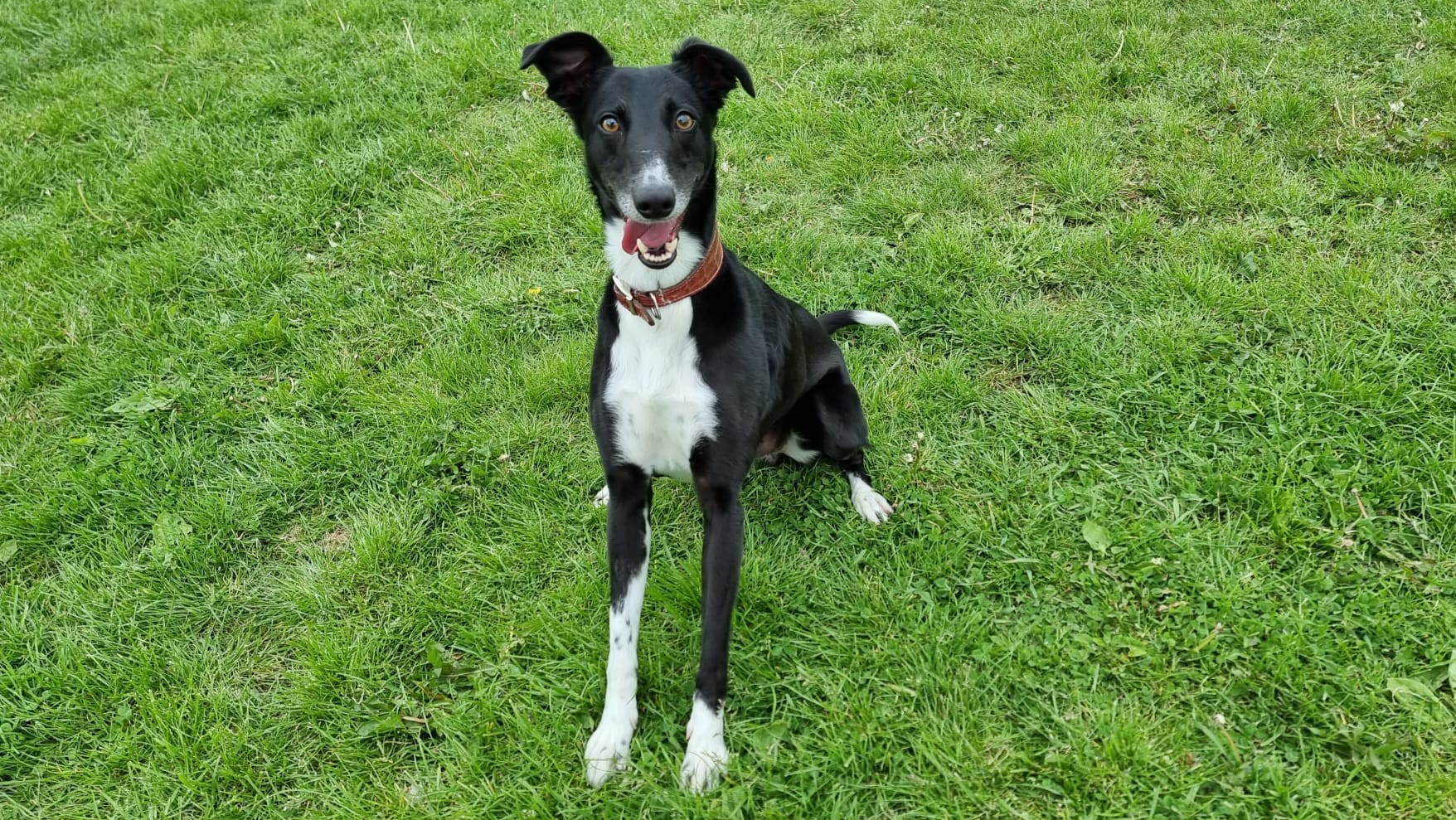 Oreo – Dog Number 2838 – Age (approx) 3 years old – Lurcher/Saluki – Arrival Date – April 2023.
Oreo is looking for an adult only home. He can be rehomed with other dogs, but no cats or small animals.
Oreo is a wonderful young chap and a pleasure to spend time with! He loves nothing more than a good run around and often gets the zoomies. He would definitely benefit from an enclosed space to help get those legs stretched!
Oreo can be quite a timid dog at times so could benefit from an experienced owner to help build his confidence and show him all the fun the world has to offer. Oreo has already come out of his shell so much in our care and is a wonderful affectionate boy. Oreo will need a little patience and some TLC as he begins to find his place in the world, but we have no doubt he will bring so much love and so many laughs to your life as he begins to truly shine.
Oreo is a sweet boy who truly deserves to start living the life of a pampered pooch! Could you be the one to offer him his forever home?
If you are interested in rehoming Oreo, please fill out the application form below.
Please note: due to limited resources we are unable to get back to everyone. If you do not hear from us you have been unsuccessful on this occasion.