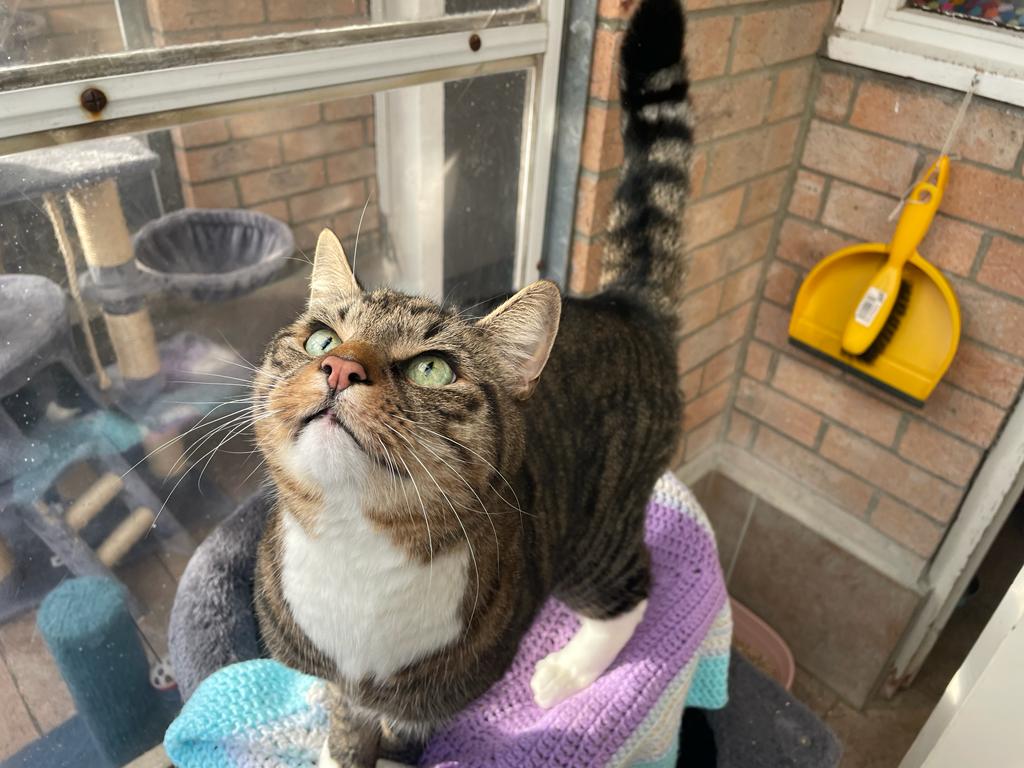 Cat Number 2631 – Age (approx) 9.5 years – Arrival Date December 2022.
Ollie is an indoor cat who would like to live in an adult only home with no other pets.
Ollie has had a very rough time recently, his favourite human in the world sadly passed away, resulting with the poor chap coming into our care.
Ollie was described as being 'all for his previous owner', he seems to bond strongly with one person and doesn't enjoy being petted by others. We believe he would do best in a single-person household where he can find his new soulmate, where he will be in the centre of their attention.
Ollie is a big guy with a big personality to match! He's not enjoying life at the shelter, there's too much going on for this older guy. He sometimes shows us his sweet side, rubbing up rub against the legs of the people he likes but it must be on his terms.
If you are interested in rehoming Ollie, please fill out the application form below.
Please note: due to limited resources we are unable to get back to everyone. If you do not hear from us you have been unsuccessful on this occasion.