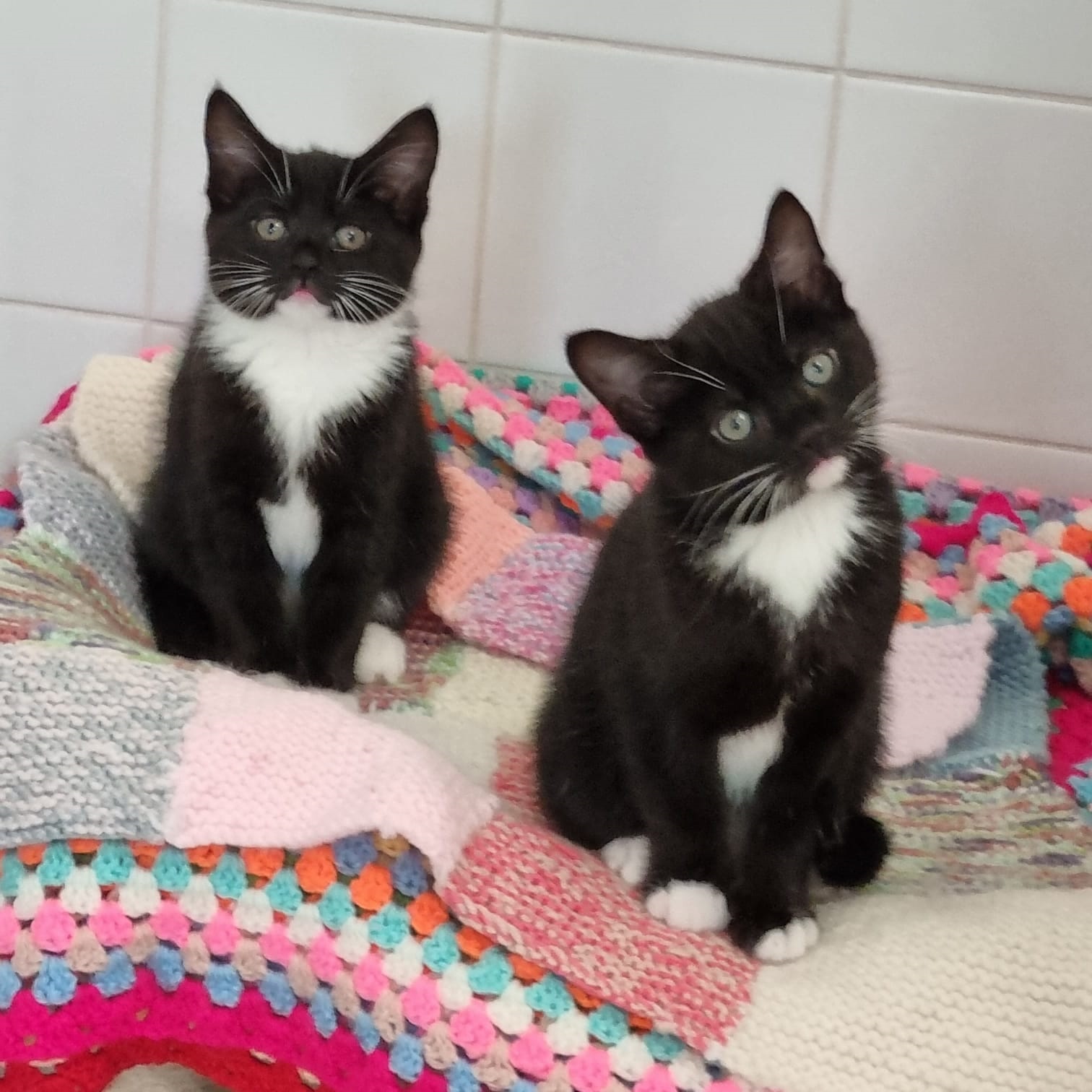 Olivia & Otto's applications have been closed due to the volume received! Our rehoming team will review those received and will be reaching out to a successful applicant shortly.
Cat Number 2786 & 2787 – Age (approx) 9 weeks – Arrival Date March 2023.
Olivia and Otto are outdoor cats who could live with children any age.
Olivia and Otto are a gorgeous pair of kittens looking for their forever home together.
Otto is a confident young chap, he's happy to meet everyone and will run straight up to you purring away wanting to have a cuddle or to play. Olivia is a bit more timid, she likes to observe strangers from a distance and she will hide when unsure, but it doesn't take her long to warm up to you. Once Olivia knows you mean no harm, she's very interested in receiving fuss and will nudge into your hands purring away.
They are typical young kittens full of beans, they have a lot of energy and they love to play with each other and their toys. They would love a home that can provide them with plenty of playtime and attention.
If you are interested in rehoming Olivia and Otto, please fill out the application form below.
Please note: due to limited resources we are unable to get back to everyone. If you do not hear from us you have been unsuccessful on this occasion.