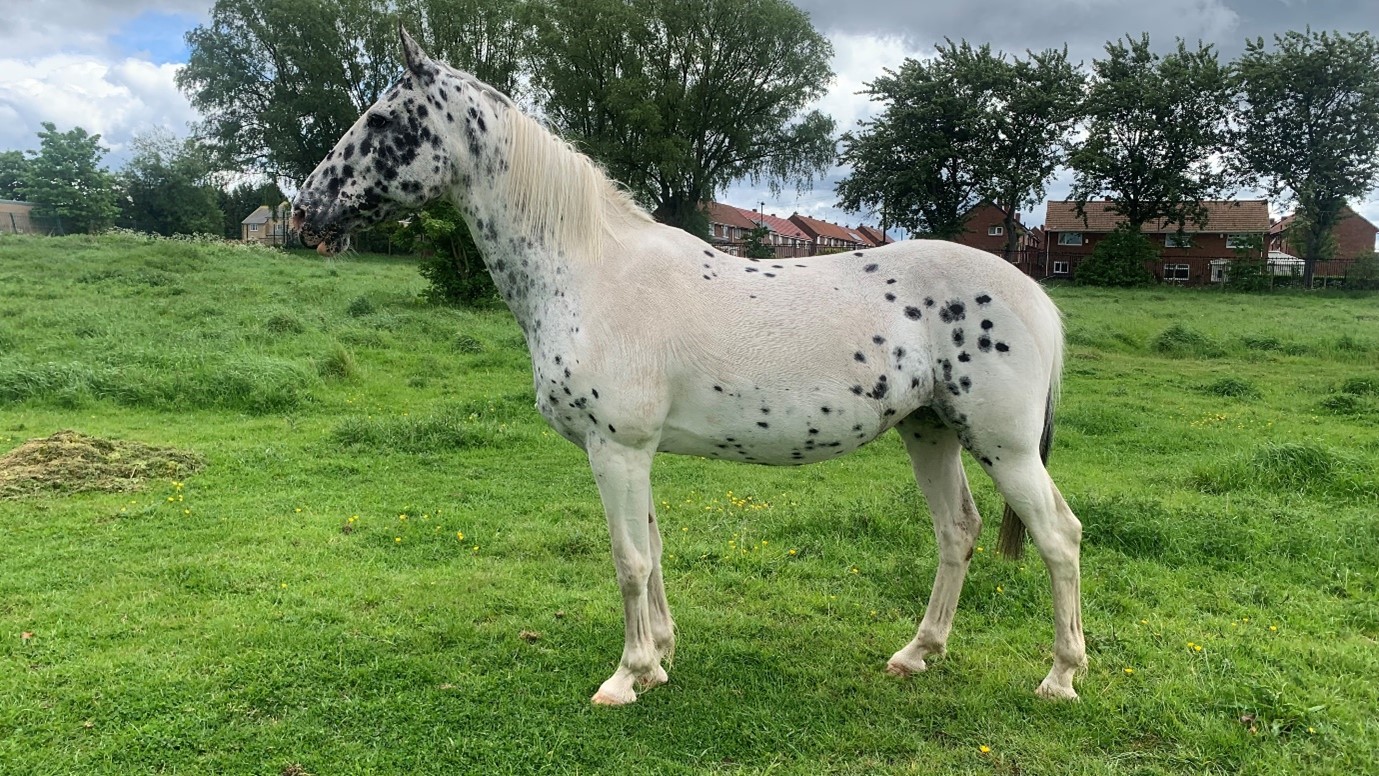 Millie is an 11-year-old Appaloosa Mare. She came to us back in 2019 due to a back injury which sadly means she cannot be ridden and is looking for a companion home only. Millie is a very sweet girl who loves to be around humans once she warms up to you. It does take her a little bit of time to come around however once she does, she will love you forever.
Millie has been around geldings and mares in our care. She did not get on well with one of our now rehomed geldings however, this was due to no fault of her own. During this time, Millie did acquire a leg injury, but this is fully healed now, and she has been cleared by the vet. Due to Millie not being ridden, she is happy to do light work and has been occasionally lunged whilst in our care.
Millie is fine to be both being stabled overnight and live out. She is good with the farrier, vet and dentist. She is fully up to date with worming and vaccinations.
If you are interested in rehoming Millie, please leave your details using the form below.
Please note: due to limited resources we are unable to get back to everyone. If you do not hear from us you have been unsuccessful on this occasion.