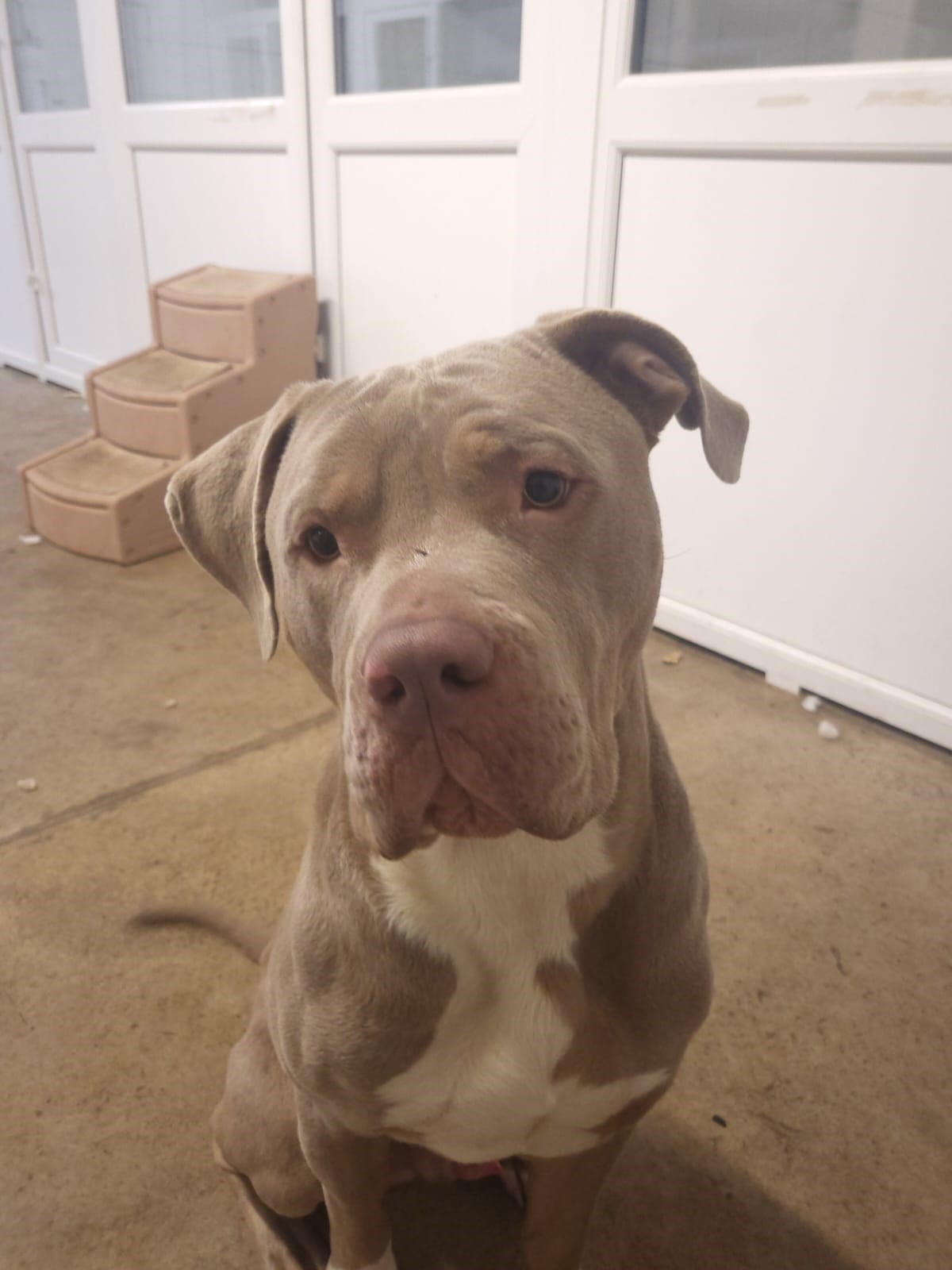 Max – Dog Number 2627 – Age (approx) 1 year old – XL Bully – Arrival Date – December 2022.
Max can be rehomed with children 16+ and other dogs.
Max is a big, beautiful boy with a heart of gold!
He is still very young and would benefit from some training classes to help teach him what is expected of him and help him to continue to develop into a confident, well-rounded adult dog, as he can still have some puppy-like behaviours. His new owners should have experience with bull breeds as he can be quite boisterous when he gets over excited.
Max has enjoyed meeting other dogs whilst in our care but can get a bit too excitable, he could potentially live with another calm dog, or one who is capable of managing him if he becomes silly!
Being a big lad he can be strong and so needs an owner who is physically capable of manging him. He needs a family who can keep up with his energy levels and tire him out with a balance of physical and mental enrichment.
This handsome young boy is just simply a delight to be around, he has won the hearts of all of the staff here at the shelter and we are sure he will bring so much joy and laughter to one lucky family!
If you are interested in rehoming Max, please fill out the application form below.
Please note: due to limited resources we are unable to get back to everyone. If you do not hear from us you have been unsuccessful on this occasion.