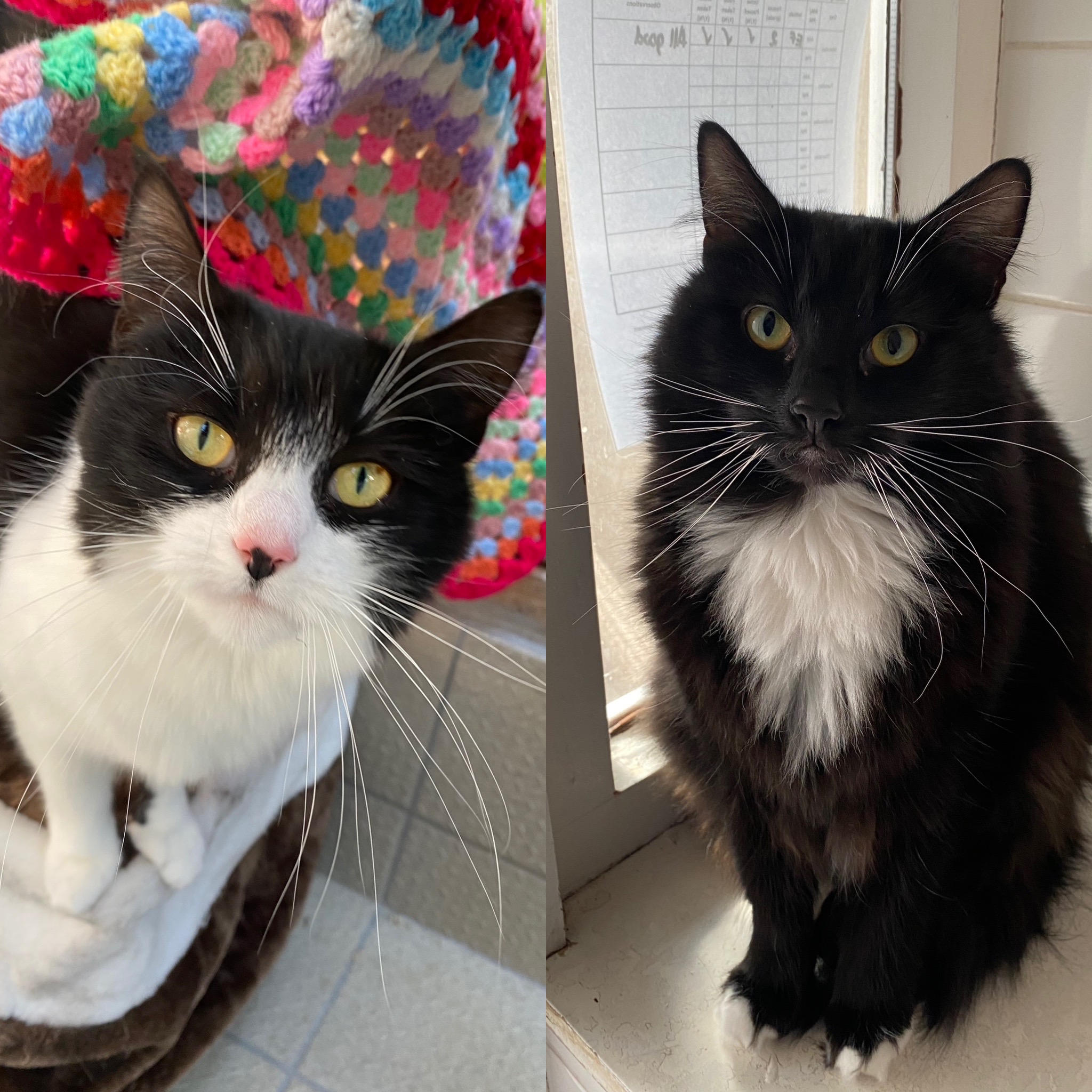 Cat Numbers 2806 & 2807 – Age (approx) 2.5 years – Arrival Date March 2023.
Macy and Kiera are outdoor cats who can live with children aged 10+.
Macy and Kiera are a gorgeous pair of sisters looking for their forever home together.
Both girls are initially quite reserved, but it doesn't take them too long to warm up to you. Once they've got to know you, they're both incredibly sweet and they enjoy a good fuss.
Macy has been more confident whilst in our care, she was the first one out for head rubs, however she can still be wary of new people. Kiera is more shy and it takes her a bit longer to gain confidence but with a calm and gentle approach she enjoys being stroked too.
Macy and Kiera would do best in a quiet home with older children where they will be given a bit of time to settle in and continue growing in confidence, they will make very loving companions to their new family given a bit of understanding and patience.
If you are interested in rehoming Macy and Kiera, please fill out the application form below.
Please note: due to limited resources we are unable to get back to everyone. If you do not hear from us you have been unsuccessful on this occasion.