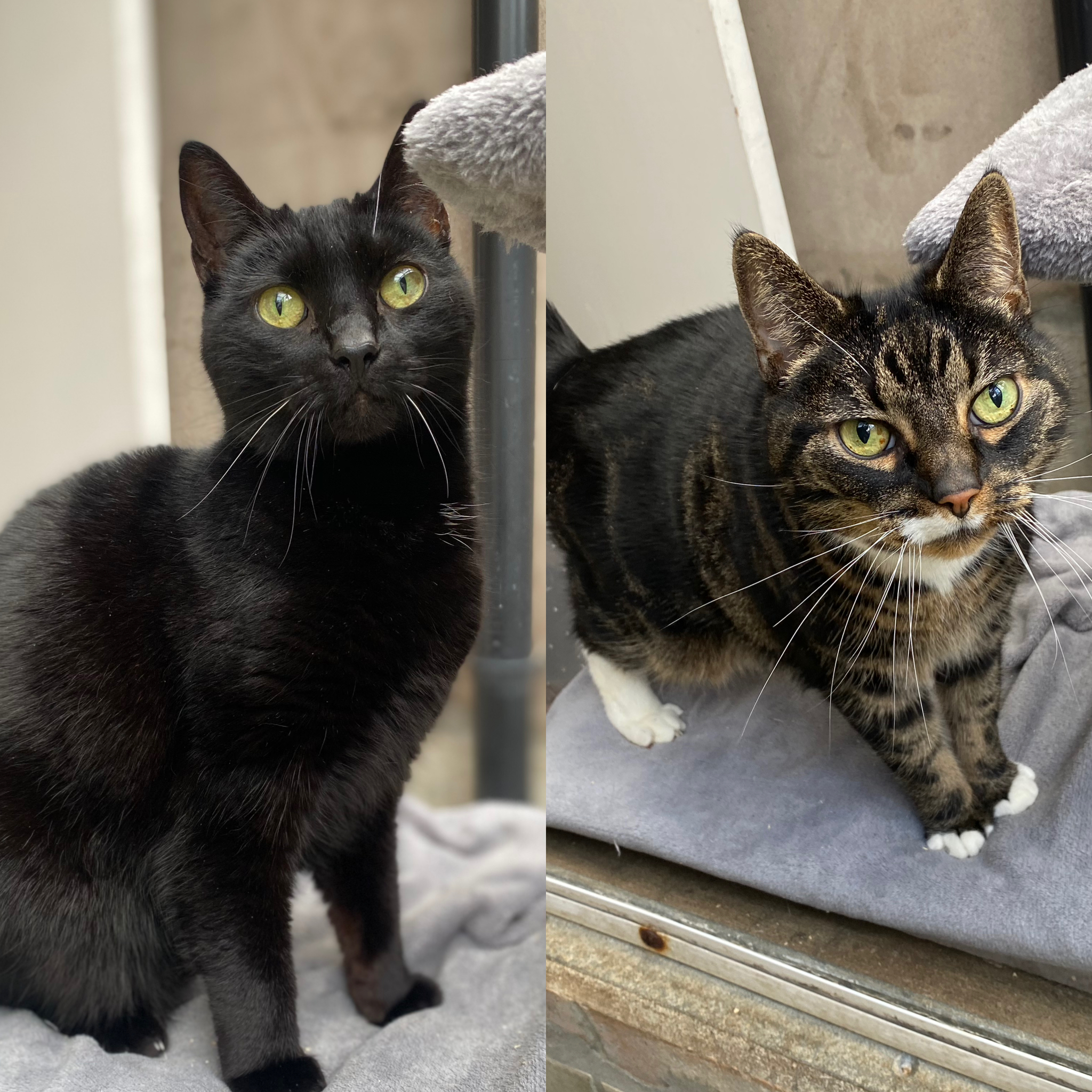 Liquorice and Allsorts are currently under the care of the vet, as they both have a bit of a senstive stomach at the moment. We will still be accepting applications whilst they are under the care of the vet, and will reach out to a successful applicant once they are feeling better! Please bear in mind that this may mean a longer waiting period than usual before hearing back from us in their case.
Cat Number 2760 & 2761 – Age (approx) 12 years – Arrival Date February 2023.
Liquorice & Allsorts are indoor cats who could live with children any age.
Liquorice & Allsorts are two lovely ladies looking for their forever home together, they have a very special bond as they have lived together their whole life. They will greet you at the front of the pen and will be vocal to get your attention. They will occasionally hiss at each other but previous owner stated they got on very well in a home environment and often spent time snuggled up together.
They are very friendly cats who love loads of attention and will meow away at you. They love their treats so would like a home that would spoil them! Liquorice & Allsorts have previously lived with kids of different ages, so we feel that they could settle in to any home that can give them the attention they need.
If you are interested in rehoming Liquorice & Allsorts, please fill out the application form below.
Please note: due to limited resources we are unable to get back to everyone. If you do not hear from us you have been unsuccessful on this occasion.