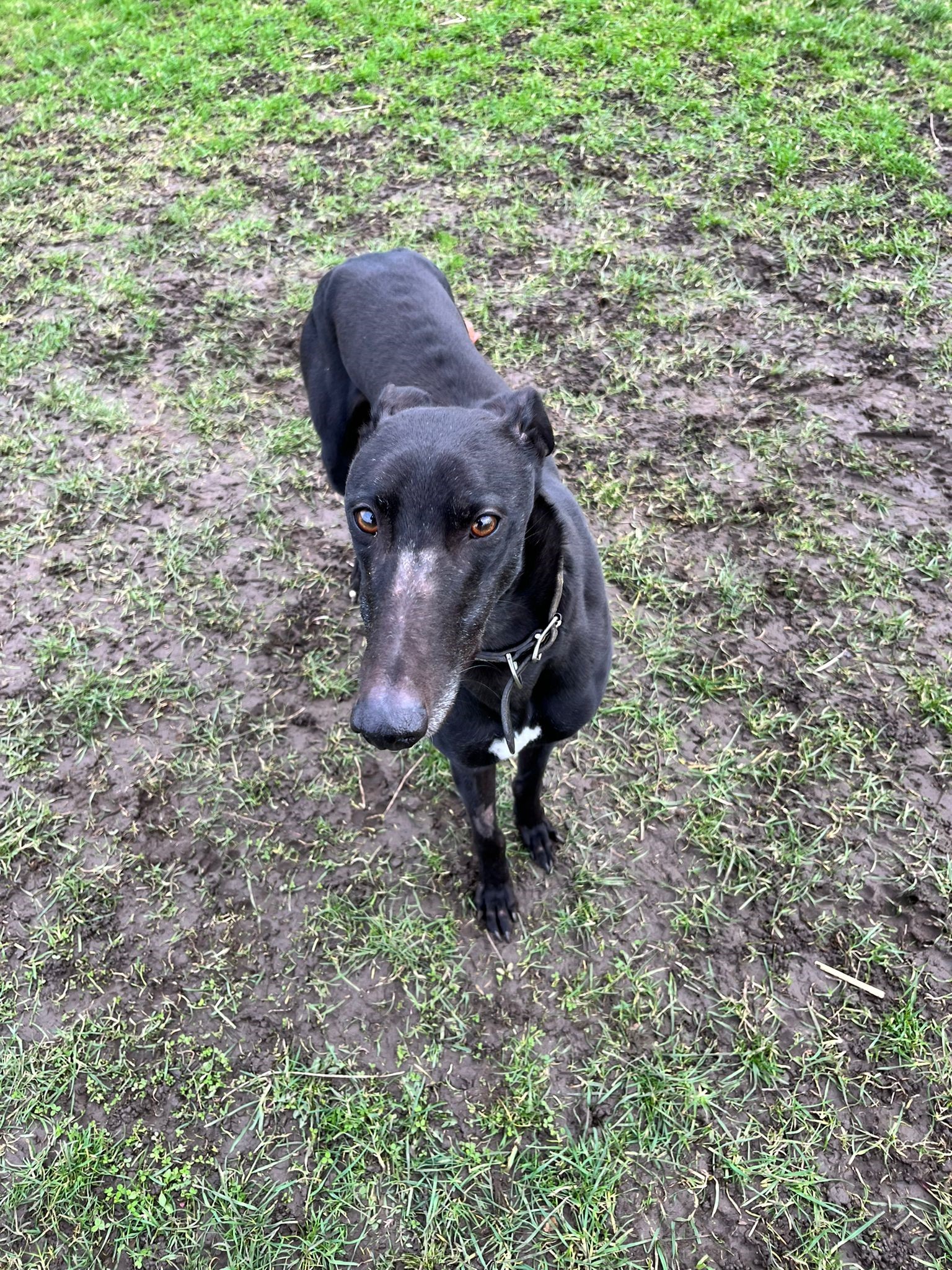 Knox – Dog Number 2728 – Age (approx) 4 years old – Greyhound – Arrival Date – February 2023.
Knox can live with children 10+, he could live with another dog but no other animals.
Knox is a fantastic boy to spend time with, he is full of character!
He enjoys a good run in our field so would love a large garden to enjoy some zoomies in!
Knox always bring a laugh to our days, he has a funny habit of picking up his empty food bowl and putting it in his bed!
Knox loves leaning into you and getting some fuss and will rest his head in your lap for some nice cozy snuggles.
Knox is an ex-racer so does have a high chase drive and will therefore need to be walked on a muzzle when in public. he is already muzzle trained, however, and is more than comfortable wearing one. Knox does have an old racing injury and, though it doesn't impact him at the moment, he may require pain relief further in life.
If you are interested in rehoming Knox, please fill out the application form below.
Please note: due to limited resources we are unable to get back to everyone. If you do not hear from us you have been unsuccessful on this occasion.