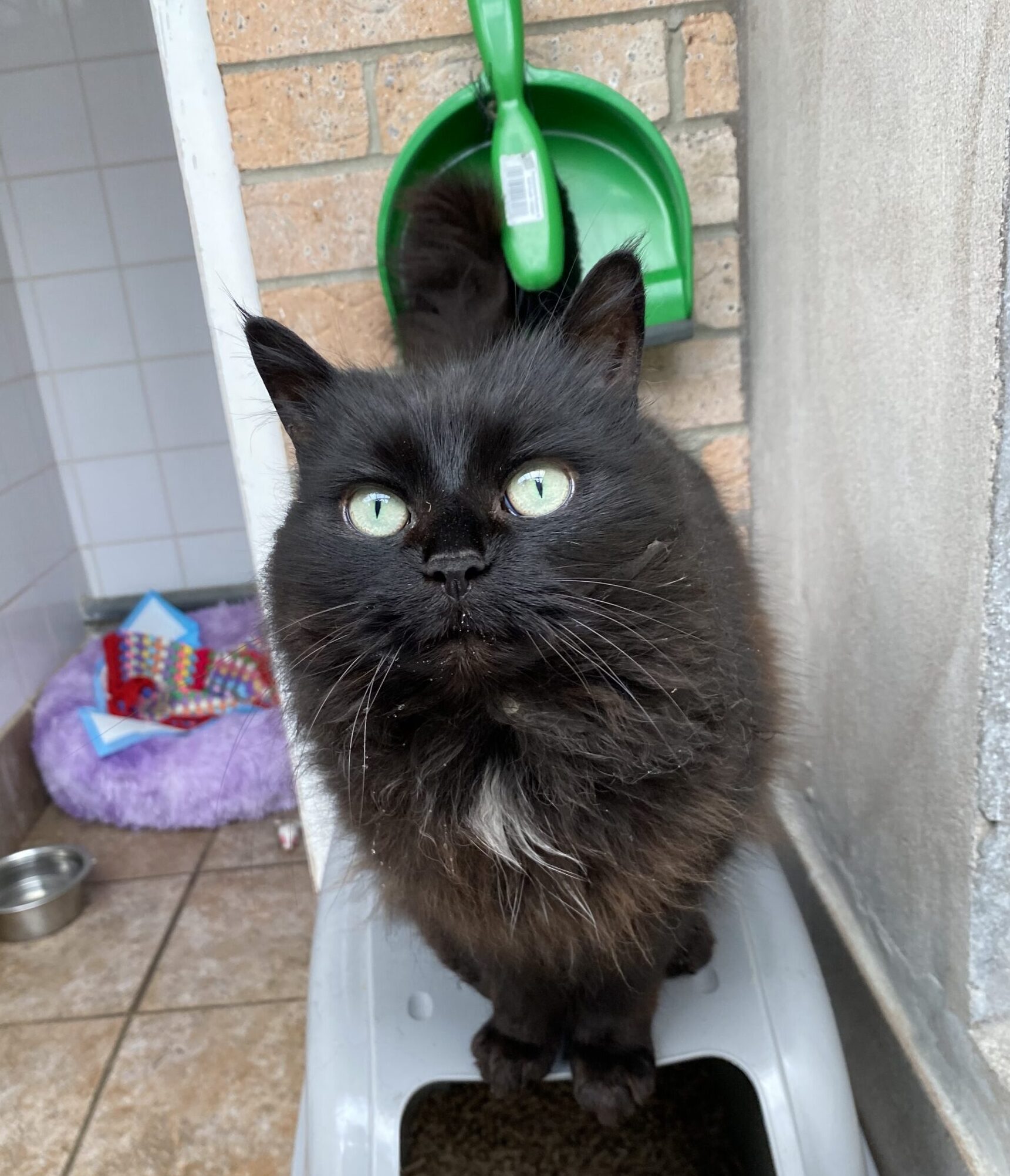 Cat Number 2576 – Age (approx) 11 years – Arrival Date November 2022.
Kazuri is an indoor cat who would like to live in an adult only home with no other pets.
Kazuri was nicknamed Zuzu by her previous family, she seems to respond more to her nickname than her full name.
Zuzu is a friendly cat but seems a bit confused by the cattery environment, she's usually super affectionate and happy to see her human pals, but does reserve the right to bat your hand away if she's not feeling it! Her previous home had stated she was a very cuddly lady, she occasionally even enjoys being picked up for a cuddle or perching on your shoulder!
Zuzu has only ever lived as an indoor cat, however she would go out once a day on a harness and lead. Even though she is a bit of an older lady, she still has an incredibly playful side and loves anything with string or feathers on.
Her last owners could no longer cope as she has issues with constantly toileting outside her litter tray, they tried many things, but nothing seemed to work. Vets in the past have cleared her for any medical reasons she may be doing this, so concluded it was purely behavioural.
She did live with another cat at the time, and a young child. We're hoping once she's in a home where she's the only cat, and with no children, she may stop these behaviours once calm & settled.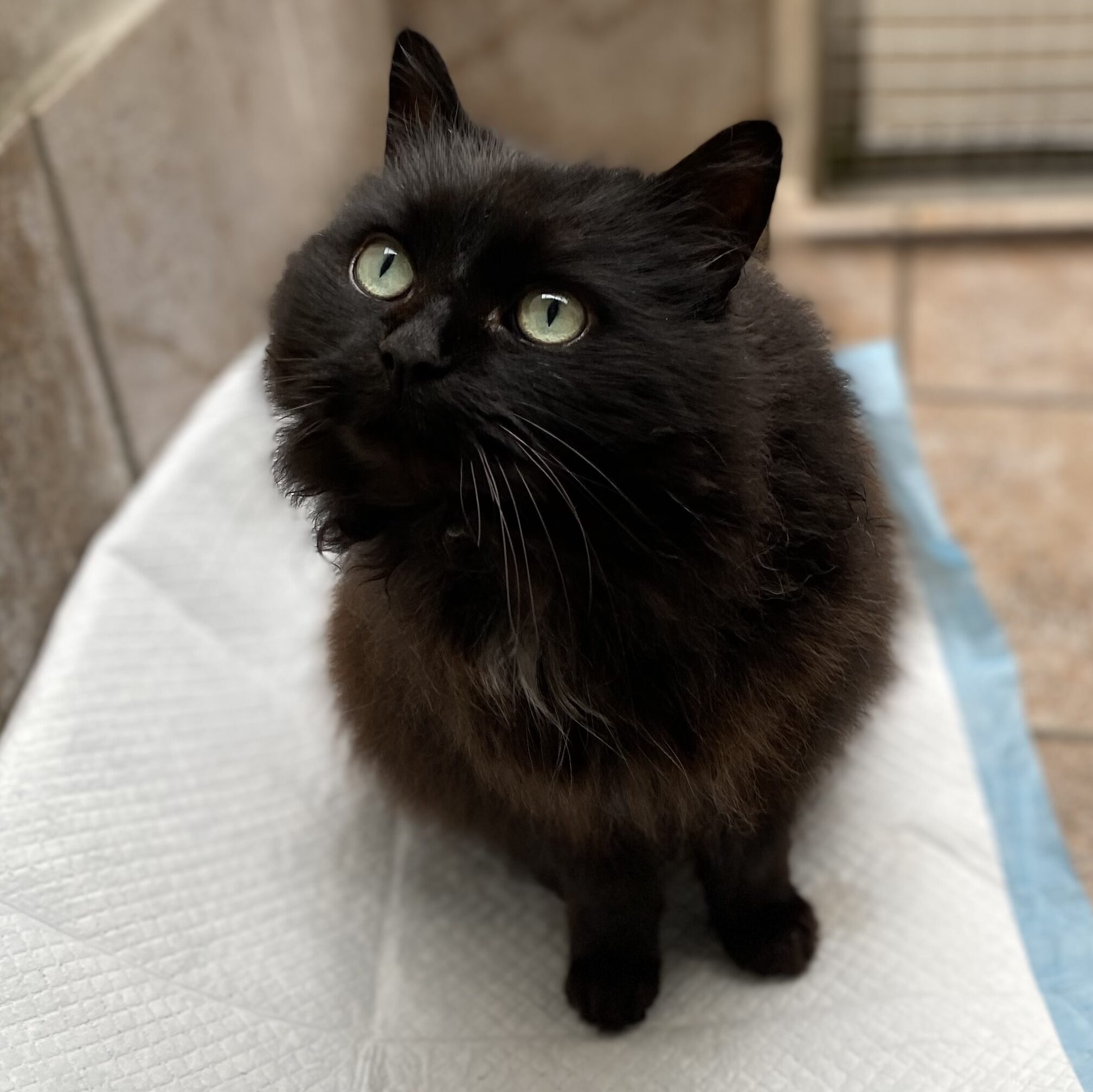 If you are interested in rehoming Kazuri, please fill out the application form below.
Please note: due to limited resources we are unable to get back to everyone. If you do not hear from us you have been unsuccessful on this occasion.