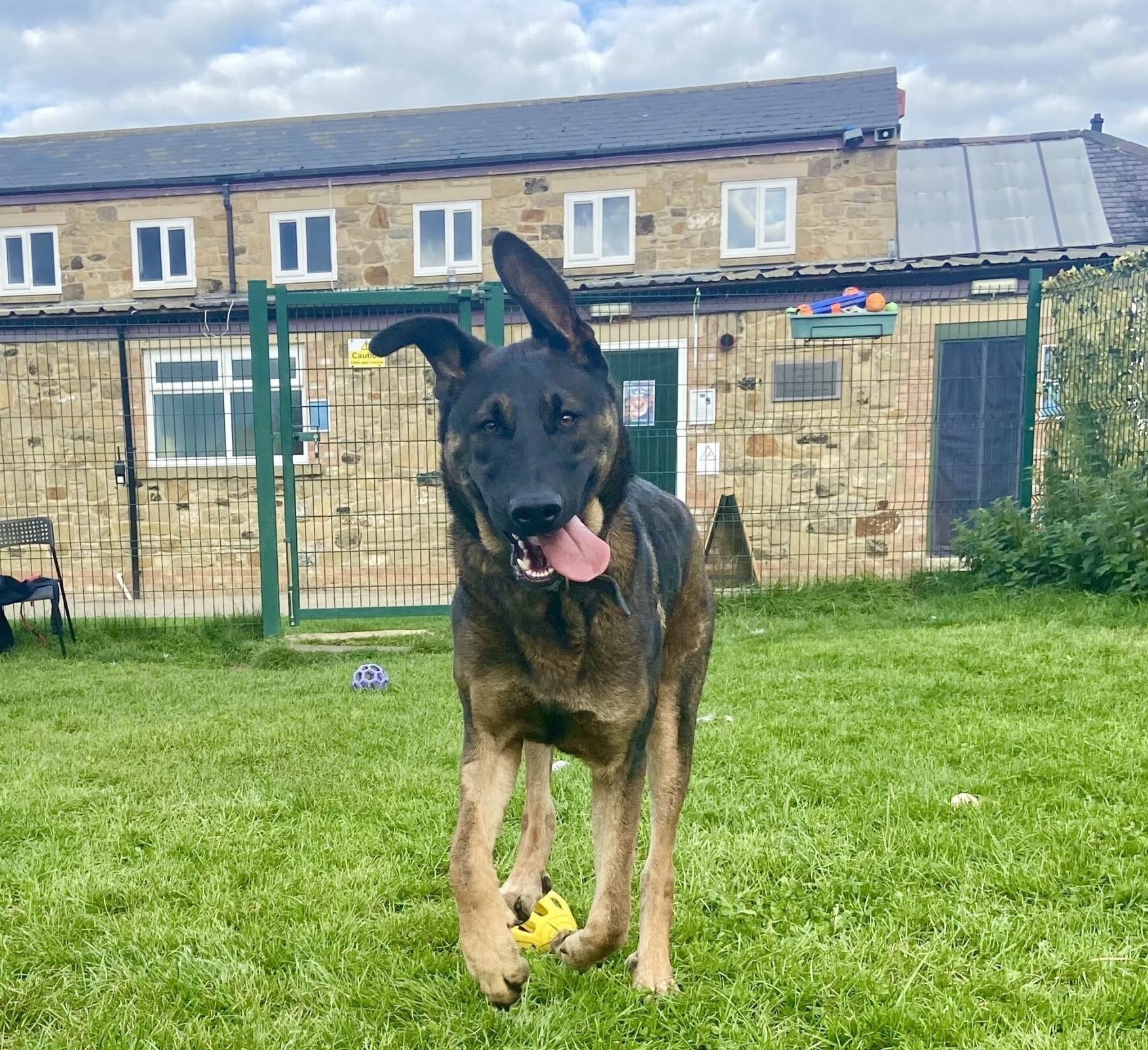 Jive – Dog Number 2390 – Age (approx) 1 year old – Belgian Shepherd Dog (Malinois) Cross – Arrival Date August 2022.
Jive can be rehomed with children 15+ but needs to be the only animal in the home.
Jive started his journey at the shelter as a nervous but gentle boy. As his confidence has grown, and he's become familiar with his human friends at the shelter, he's blossomed into a true sweetheart that just wants to be loved!
Whilst we do not know a huge amount about Jive's background, we suspect he has not had the easiest of starts in life. He was very anxious to be touched, but despite his nervousness, he has always been desperate for human interaction. Jive is looking for a dedicated and committed family to welcome him into their home and continue his training, as he has missed out on a lot of vital training that most dogs get as a pup.
He is a big lad so needs a home who are happy to accommodate his size, he can be quite a clumsy boy – he has been known to fall over his own feet in our field at times! He is just a big, daft bundle of joy who you can't help but love, his biggest dream in life is to have a family who loves him as much as he will undoubtedly love them.
Although we feel that Jive needs to be the only dog in the home whilst he settles in, we feel like once he has been more socialised and gained some more confidence, he may possibly be able to live with another well-matched dog in the future.
If you are interested in rehoming Jive, please fill out the application form below.
Please note: due to limited resources we are unable to get back to everyone. If you do not hear from us, within 2-3 weeks, you have been unsuccessful on this occasion.