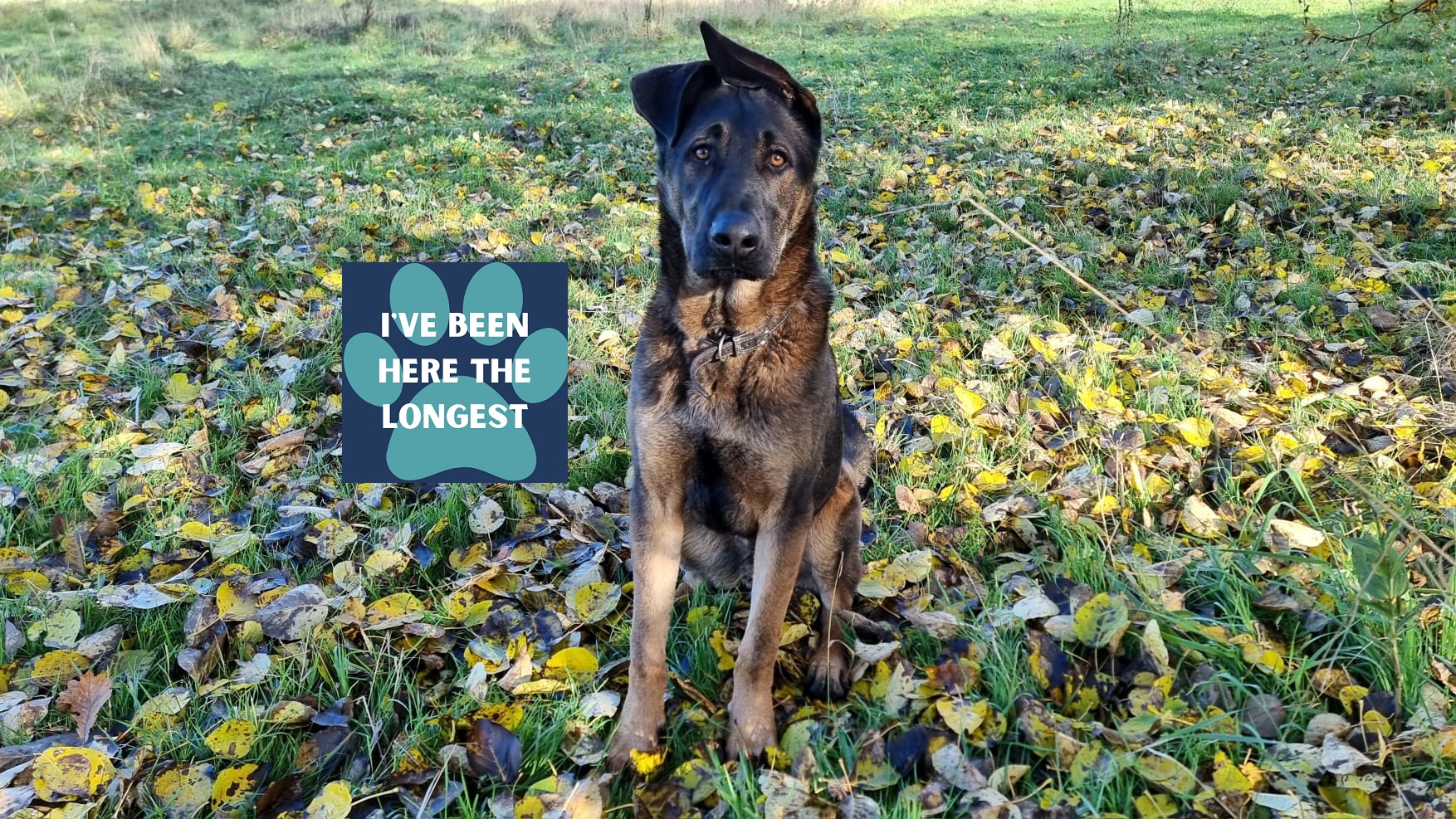 Jive – Dog Number 2390 – Age (approx) 1 and a half year old – Belgian Shepherd Dog (Malinois) Cross – Arrival Date August 2022.
Jive is looking for an adult only home with another well rounded and confident dog to help him
Jive started his journey at the shelter as a nervous but gentle boy. As his confidence has grown, and he's become familiar with his human friends at the shelter, he's blossomed into a true sweetheart that just wants to be loved!
Whilst we do not know a huge amount about Jive's background, we suspect he has not had the easiest of starts in life. He was very anxious to be touched and though familiar with the shelter life and staff, really struggles with the outside world and meeting new people
He is a big lad so needs a home who are happy to accommodate his size, he can be quite a clumsy boy – he has been known to fall over his own feet in our field at times! He is just a big, daft bundle of joy who you can't help but love, his biggest dream in life is to have a family who loves him as much as he will undoubtedly love them.
His new family must be prepared to do multiple socialisations at our Claremont Road site, work with a behaviourist and should have some experience with working with behaviourally challenging dogs. Although we have seen no unwanted behaviour from Jive, he is a big boy with a lot of issues that he will need help and support through and this will take a lot of time and energy from his new family
If you are interested in rehoming Jive, please fill out the application form below.
Please note: due to limited resources we are unable to get back to everyone. If you do not hear from us, within 2-3 weeks, you have been unsuccessful on this occasion.