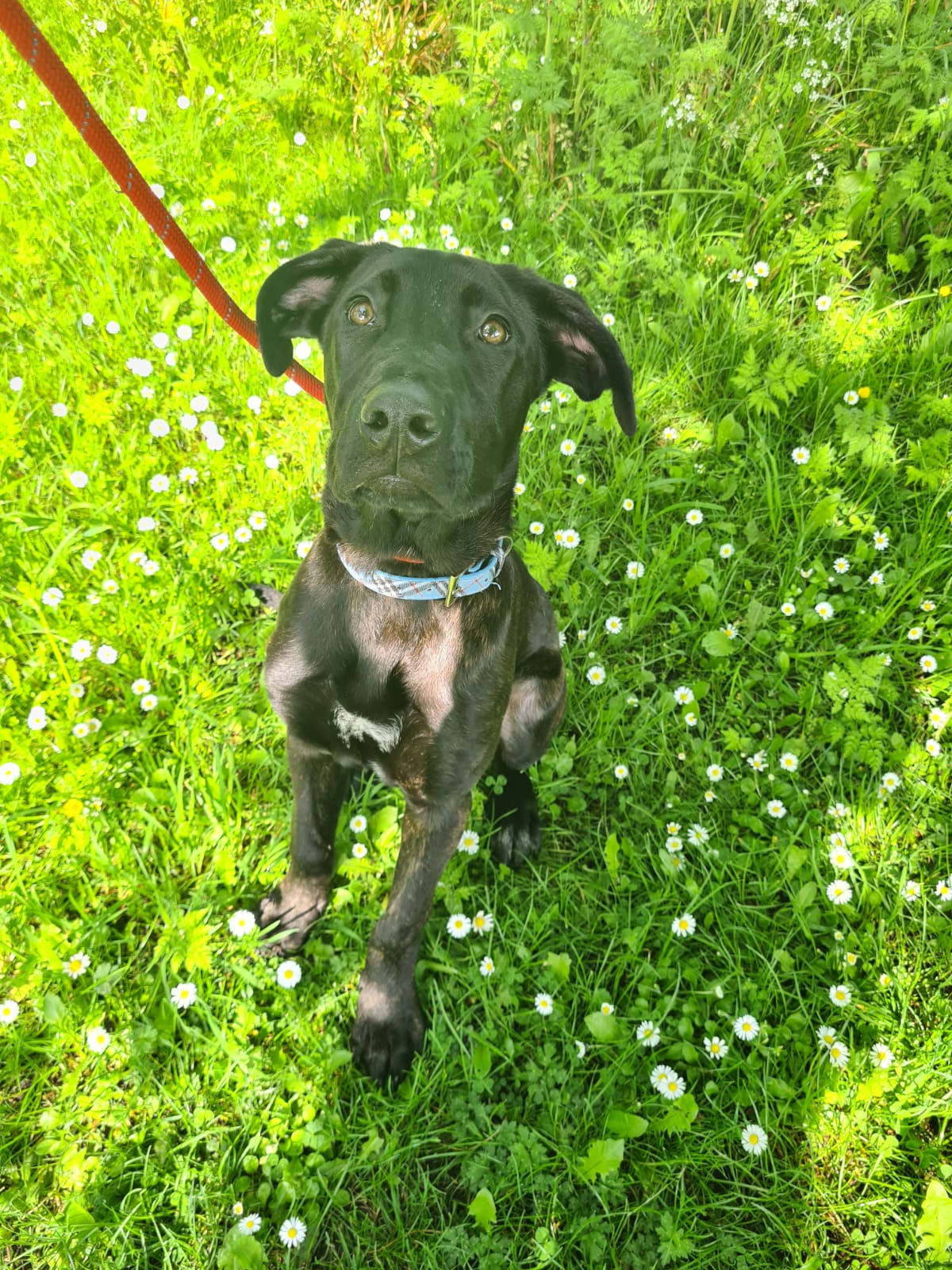 Jet – Dog Number 2932 – Age (approx) 5 months old – Mastiff Crossbreed – Arrival Date – May 2023.
Jet is looking for a home with children 10+ and could possibly live with another dog or small animals
Jet is a very young boy who came in to us as a stray and was initially very nervous. Now he has come out of his shell, he is an energetic and lively boy who loves to have fun
Jet is already a big lad and will need someone who can focus some time on training him and showing him the basics
He is very intelligent and loves to use his brain! He also loves his food which will help with training him and also keeps him occupied with enrichment so he can settle
Overall Jet is just your typical, sweet puppy! He is excitable, boisterous and full of life! Although he was a very nervous boy when he first arrived, he has since learnt he is safe in his environment and that we aren't so scary and he is now a happy, energetic lad who loves playing and having a good zoom around!
If you are interested in rehoming Jet, please fill out the application form below.
Please note: due to limited resources we are unable to get back to everyone. If you do not hear from us you have been unsuccessful on this occasion.