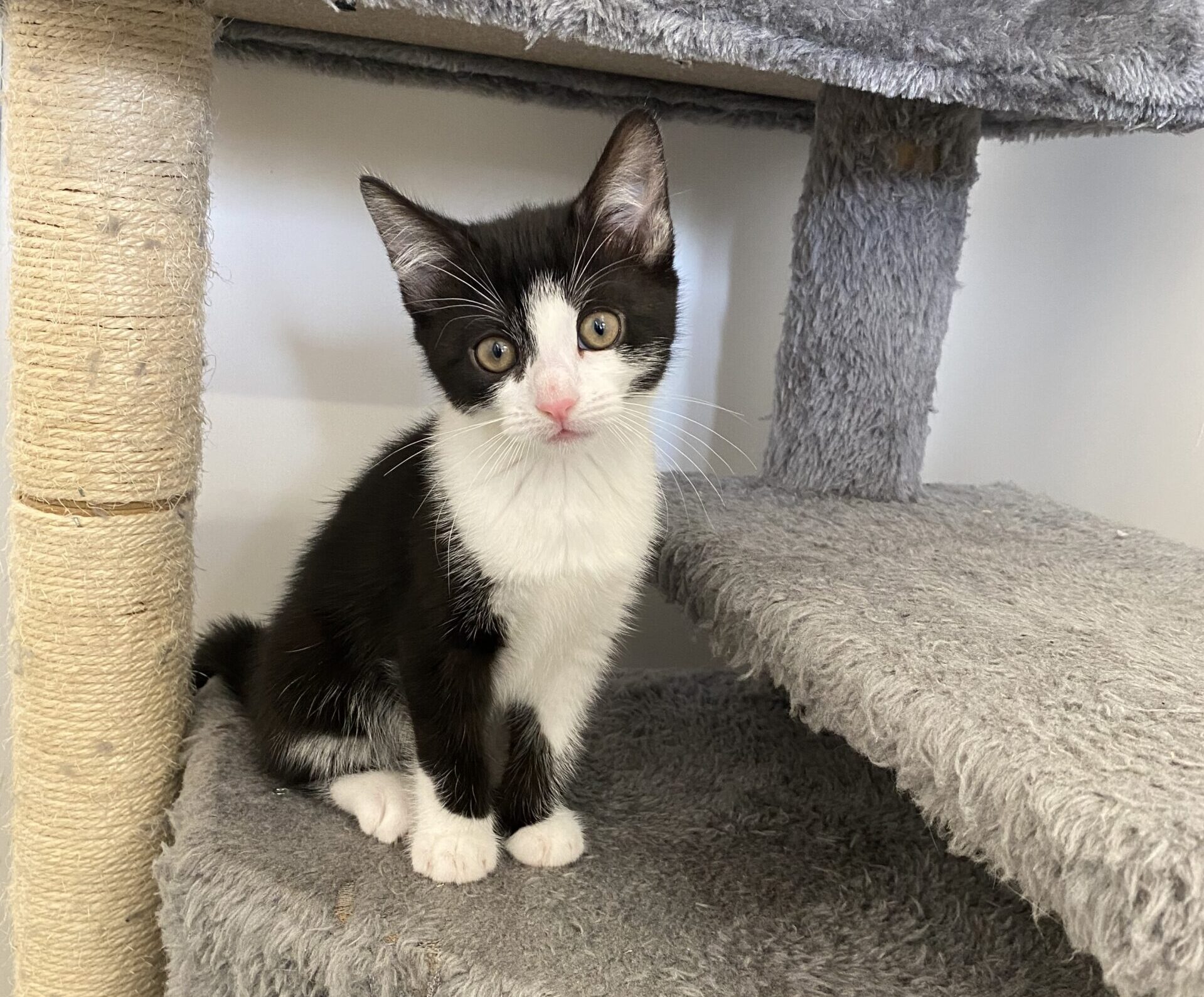 Jane is due to meet a potential family shortly – wish him luck!
Cat Number 2902– Age (approx) 12 weeks – Arrival Date April 2023.
Jane is a black & white female looking for a home where she can eventually be an outdoor cat, she could live with children of any age, and other cats/animals.
Jane is a very sweet and affectionate young kitten, who has typical kitten energy in that she loves endless playtime – until she is too tired to continue. She has been great meeting new strangers and makes quick friends of anyone new.
Jane is looking for a home with a fun family that has plenty of time for cuddles and play time!
If you are interested in rehoming Jane, please fill out the application form below.
Please note: due to limited resources we are unable to get back to everyone. If you do not hear from us you have been unsuccessful on this occasion.