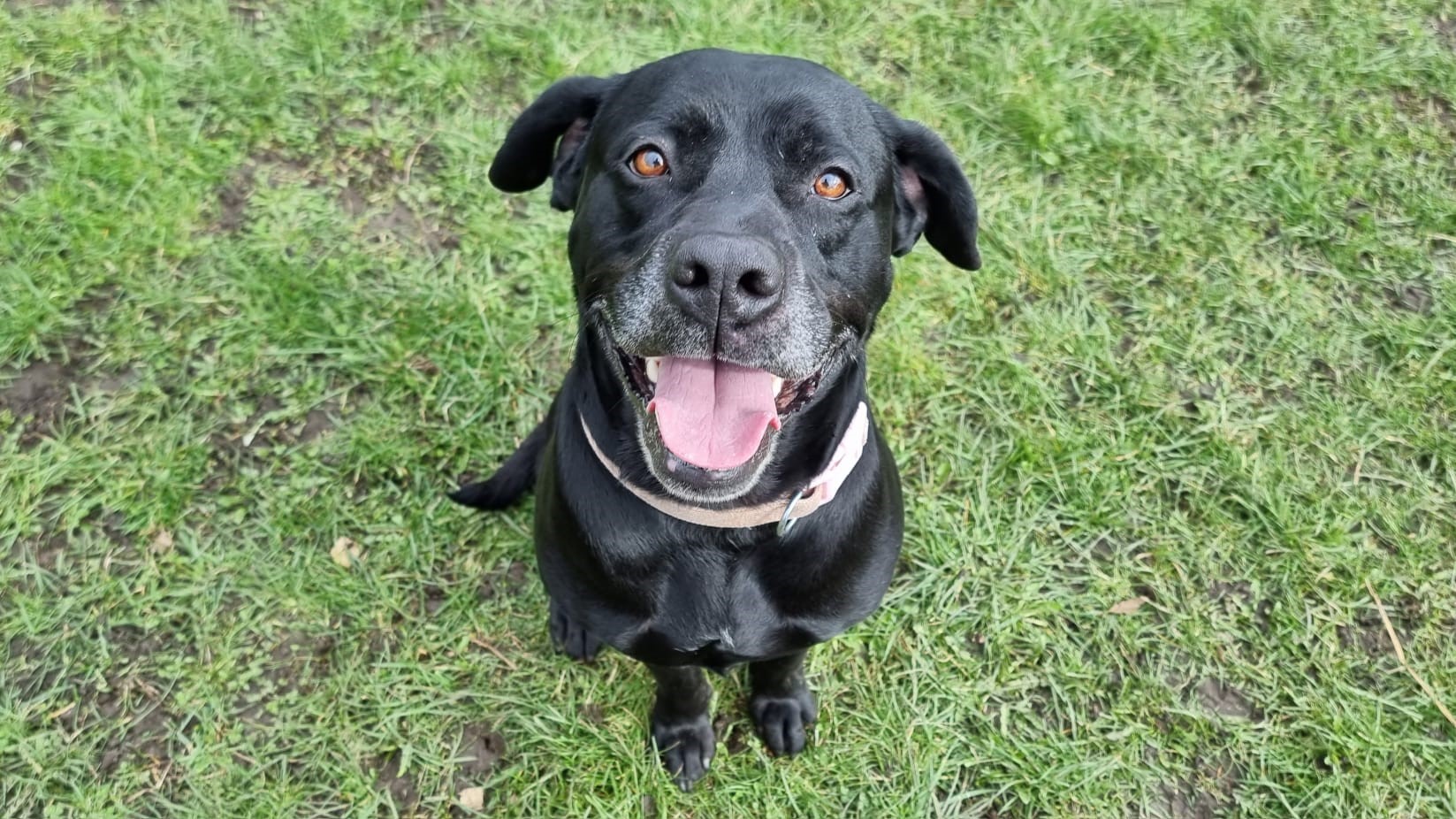 Gypsy – Dog Number 2469 – Age (approx) 5 year old – Labrador X American Bulldog – Arrival Date – September 2022.
Gypsy is looking for a home with children 16+, but will need to be the only animal in the home.
Gypsy is an absolute sweetheart and it's hard to believe she has been in our care since September.
Gypsy is a delightful, affectionate girl who has so much love to give. She adores the company of her humans and will do anything for a good belly rub! Gypsy's smile can light up a room and watching her galivant around, toy in mouth, enjoying herself, is guaranteed to bring a smile to your face!
Gypsy has been on a bit of a journey in our care and we have seen her personality change and develop into the wonderful girl we see today. Initially upon arrival she was a very nervous girl and it took a while for her to warm to the staff. Since then, however, there has been no stopping her and she now adores the whole team…almost as much as we all adore her!
Gypsy will need a family who understand she may take a little step back when first arriving in a new home, and she may need your support to help her through her worries.
We know Gypsy will reward your time and efforts by bringing more love and joy to your home than you could possibly imagine!
This gorgeous girl so deserves to find her forever home…could it be you?
If you are interested in rehoming Gypsy, please fill out the application form below.
Please note: due to limited resources we are unable to get back to everyone. If you do not hear from us you have been unsuccessful on this occasion.