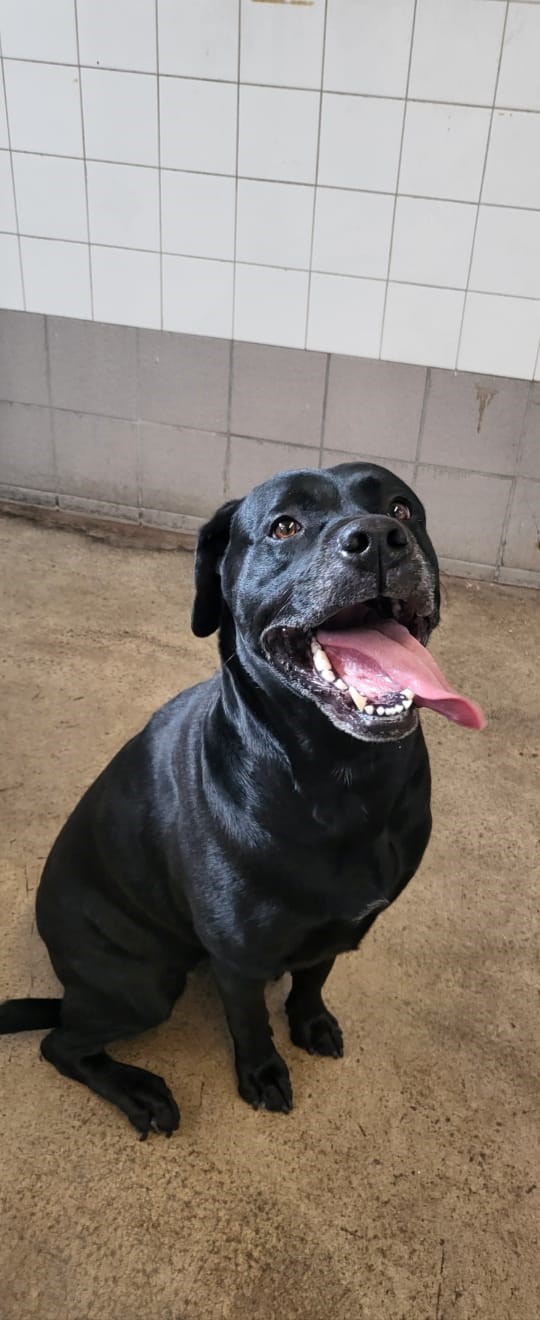 Gypsy – Dog Number 2469 – Age (approx) 4 years & 10 months old – Labrador X American Bulldog – Arrival Date – September 2022.
Gypsy is looking for an adult only home with no other pets
Overall Gypsy is just an absolute sweetheart. She wants nothing more than to be loved and thinks that lying on her back and giving someone her belly to stroke is the best thing in the world! Gypsy is full of life and adores her human friends. Her ideal home would be someone who can keep her active both physically and mentally, by going on lots of lovely adventures and using fun enrichment to get her brain engaged.
When she first arrived with us she was very nervous and didn't trust people at all. Although she has come on leaps and bounds with this, she still retains some of her anxiety and has shown some fear based reactivity with some strangers.
We feel Gypsy means well when meeting other dogs, but just can't contain her excitement and often rubs other dogs up the wrong way with her lively and vocal antics. Because of this and her stranger danger we are looking for owners who are very experienced in these areas to give her the best help possible to integrate herself into the outside world
She is very food motivated which makes training a little easier with her, and do feel she would benefit from the help of a dog trainer to get her off onto the right foot when she goes home.
She will be a big commitment for someone to take on, requiring lots of training, mental and physical stimulation and will likely have reoccuring ear infections for life so all of this needs to be seriously considered when considering applying for our wonderful Gypsy
If you are interested in rehoming Gypsy, please fill out the application form below.
Please note: due to limited resources we are unable to get back to everyone. If you do not hear from us you have been unsuccessful on this occasion.