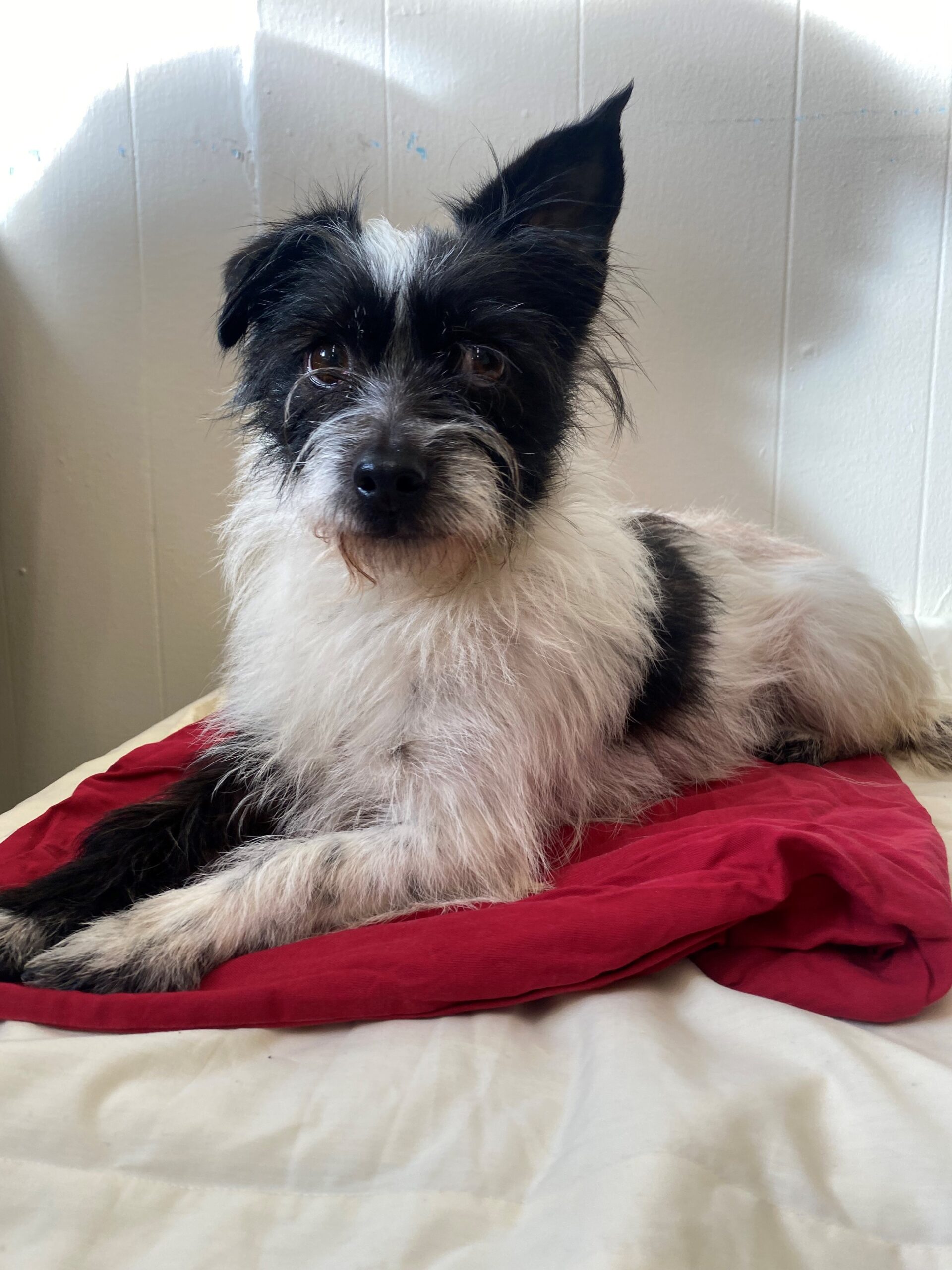 I'm on foster with my potential family, wish me luck!
Frankie – Dog Number 2814 – Age (approx) 6 years old – Terrier – Arrival Date – March 2023.
Frankie is looking for an adult only home, she could live with another dog but no small animals
Frankie can be shy in new surroundings & take a little time to bond with new people.
Frankie loves her treats which can help to build a bond with her, once she has that bond with you she'll be very happy to see you & will come over excitedly for attention.
Frankie is an energetic lady who can give you the run around when it's time to go back on her lead! this becomes a fun game for her.
Frankie has had some surgery whilst with us & will also need some ongoing treatment for her skin, this will be discussed with the successful applicant at time of contact.