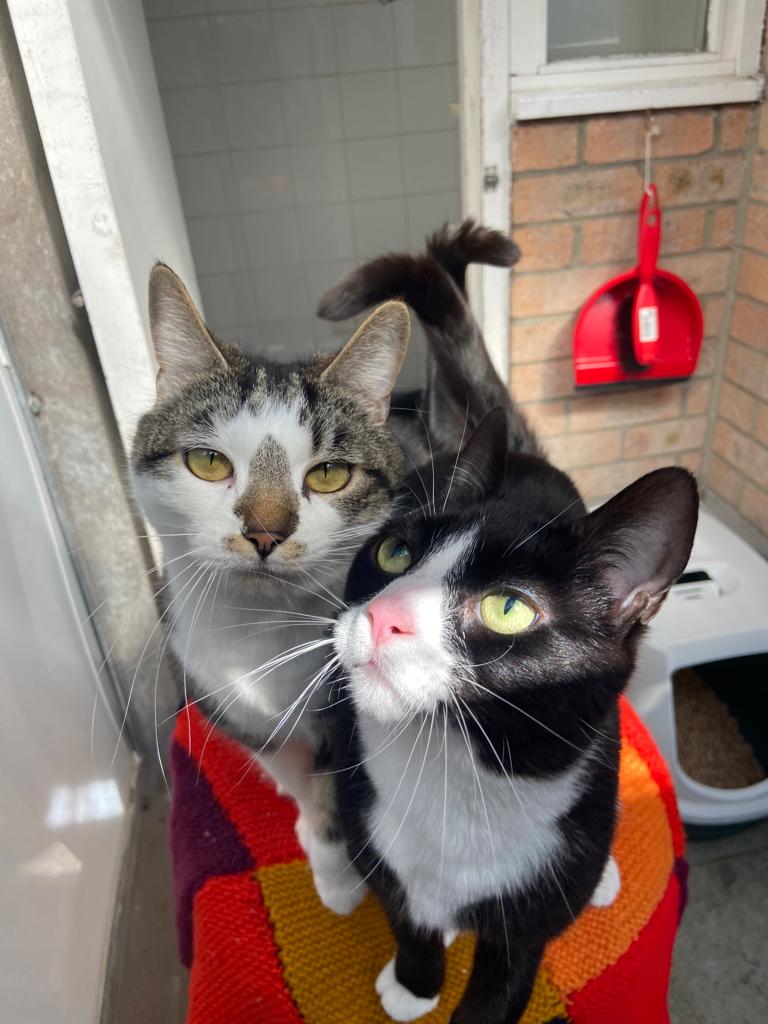 Cat Numbers 2841 & 2843 – Age (approx) 2 years & 1 year – Arrival Date March 2023.
Ezra & Tiny are indoor cats that could live with children aged 10+.
Tiny and Ezra are two gentle boys, both started out in the shelter quite shy and would hide for the majority of the time. Tiny has really made progress and now comes to the front of the pen to see you in the morning he doesn't mind a few strokes but is still a little wary. Ezra is finding shelter life a little harder and still hides most of the time he will tolerate getting picked up if needed though.
The boys would benefit from a quieter home so they can grow in confidence in their own time. In their previous home the boys would both like to sleep on your lap so we expect they will do this when they are comfortable enough they also like to play as well. They have been described as very loving boys, who love play time and curling up in their cat tree.
If you are interested in rehoming Ezra & Tiny, please fill out the application form below.
Please note: due to limited resources we are unable to get back to everyone. If you do not hear from us you have been unsuccessful on this occasion.