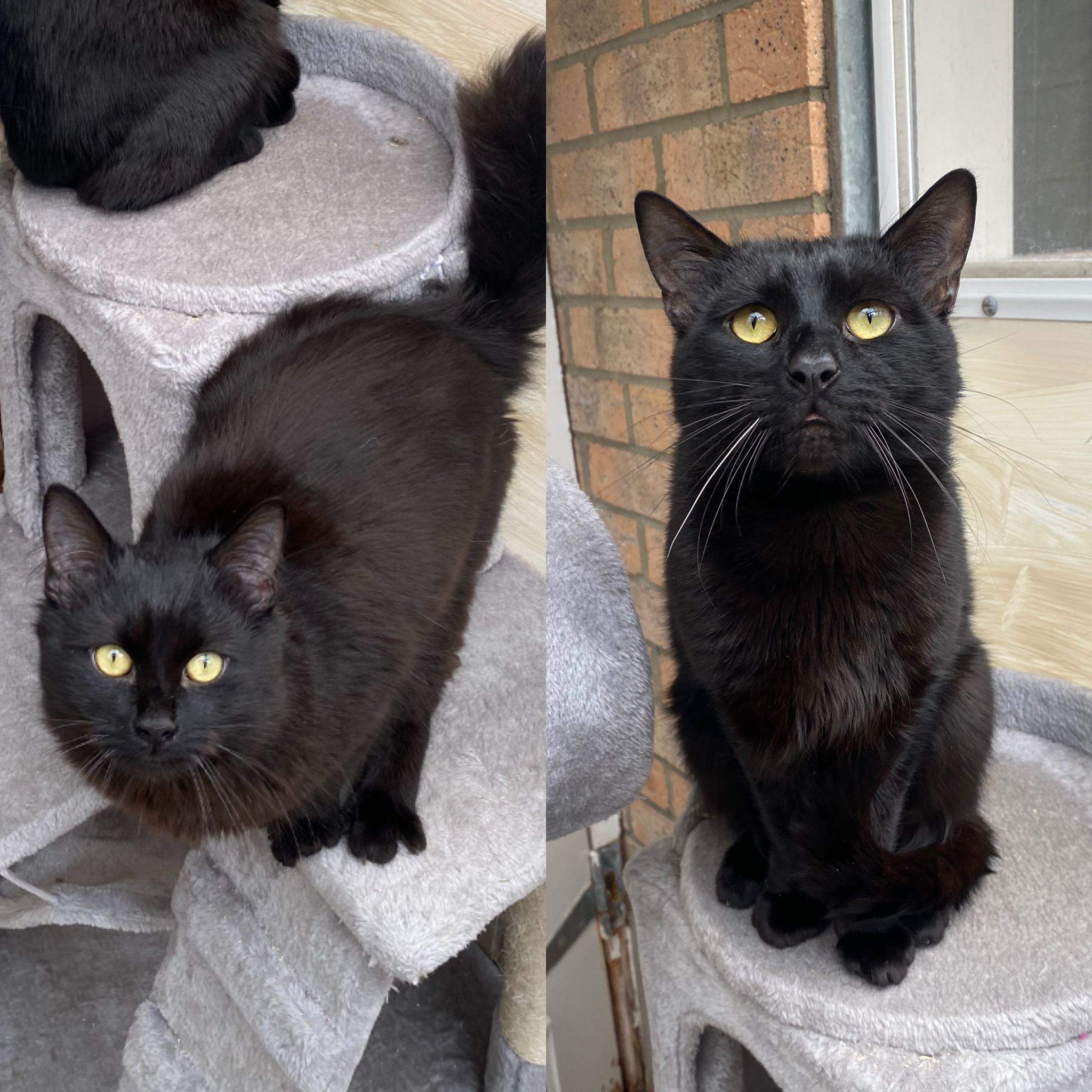 Cat Number 2778 & 2779 – Age (approx) 7 years – Arrival Date February 2023.
Eddie & Howe are an outdoor cats who could live with children aged 5+.
Eddie and Howe are lovely gentle boys who are a little nervous in the shelter environment. Eddie has a beautiful long coat and is the more confident of the two. Howe is a little more reserved but will come round to you eventually he loves chin rubs. Both boys are super food oriented and go crazy for any treats.
Eddie & Howe came into us as strays so we don't know much about how they have been living, but we think in the right home their personalities will bloom to be loving companions!
If you are interested in rehoming Eddie & Howe, please fill out the application form below.
Please note: due to limited resources we are unable to get back to everyone. If you do not hear from us you have been unsuccessful on this occasion.