Cat Number 2561 – Age (approx) 10 years – Arrival Date November 2022.
Darwin is an outdoor cat who would like to live in an adult only home, with no other pets.
Darwin is a funny little man, with bags of personality, that knows what he likes!
Darwin has only ever lived in one home for all his 10 years, so we feel his mood swings may be down to stress from shelter life.
When he first arrived at the shelter, he certainly showed us his mood swings and would be happy to see certain members of staff more than others. He became overwhelmed, and began overgroom which led to some skin irritation. He has been in a temporary foster home to allow him to decompress, and begin to get better.
We are pleased to say that Darwin is looking much better, with the help of some medication and some extra special attention from his lovely foster carers. He has now been taken off medication, and has done so well he does not require any further treatment!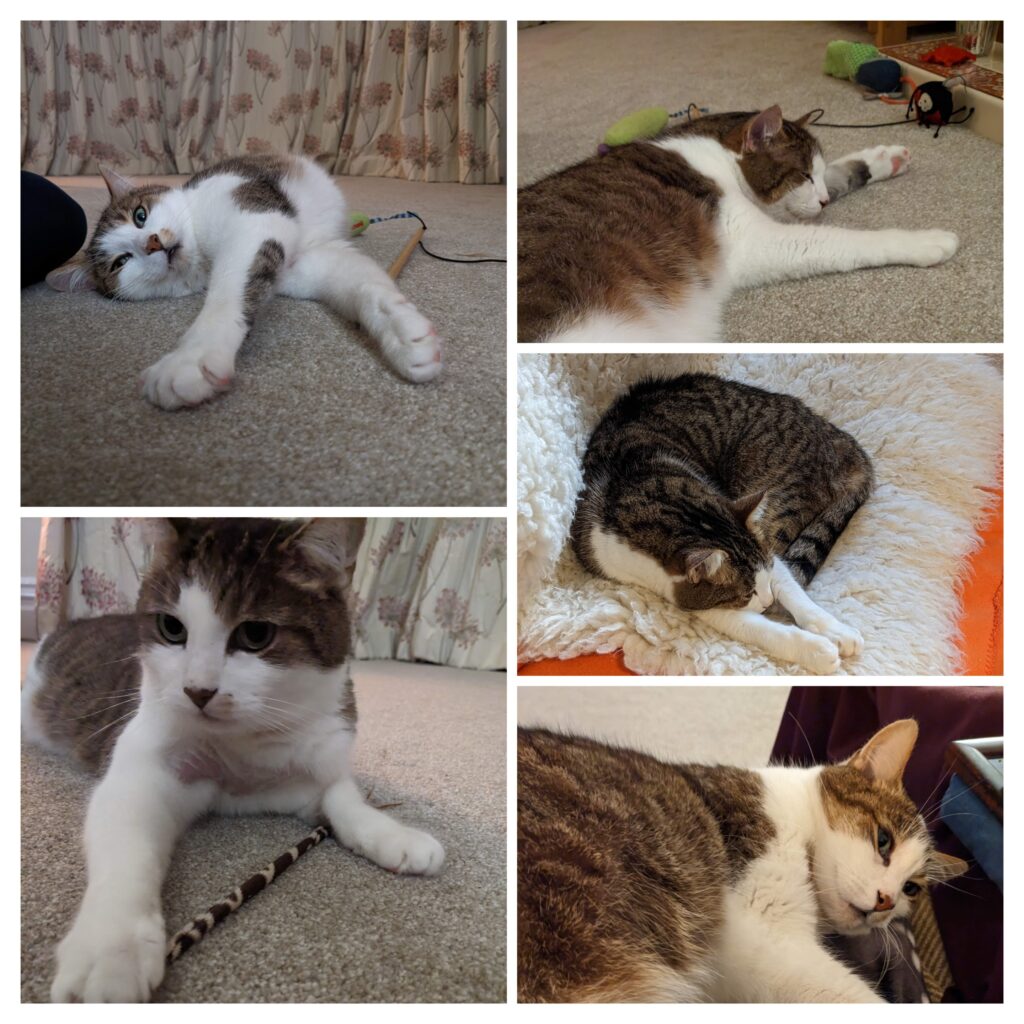 He has massively relaxed since entering his foster home, and loves nothing more than a laze about on the carpet. He still has the odd mood swing, but he can be expressive in his moods, so if you pay close attention you might be able to predict when he's going to act out. He is enjoying a home environment so much that he has even turned into a bit of a lap cat!
Darwin is looking for a home that will have patience and understanding of his unique behaviours whilst settling in, as he can appear more comfortable and confident that he really is! He wants to take things at his own speed, and while he reassures you he is becoming fond of you, he prefers not to be stroked until he is fully settled and has sussed out his new home and family properly. A family that are willing to give him the proper time to adjust to his new environment, will be repaid in the form of a very loving playful older man that will keep you on your toes!
If you are interested in rehoming Darwin, please fill out the application form below.
Please note: due to limited resources we are unable to get back to everyone. If you do not hear from us you have been unsuccessful on this occasion.