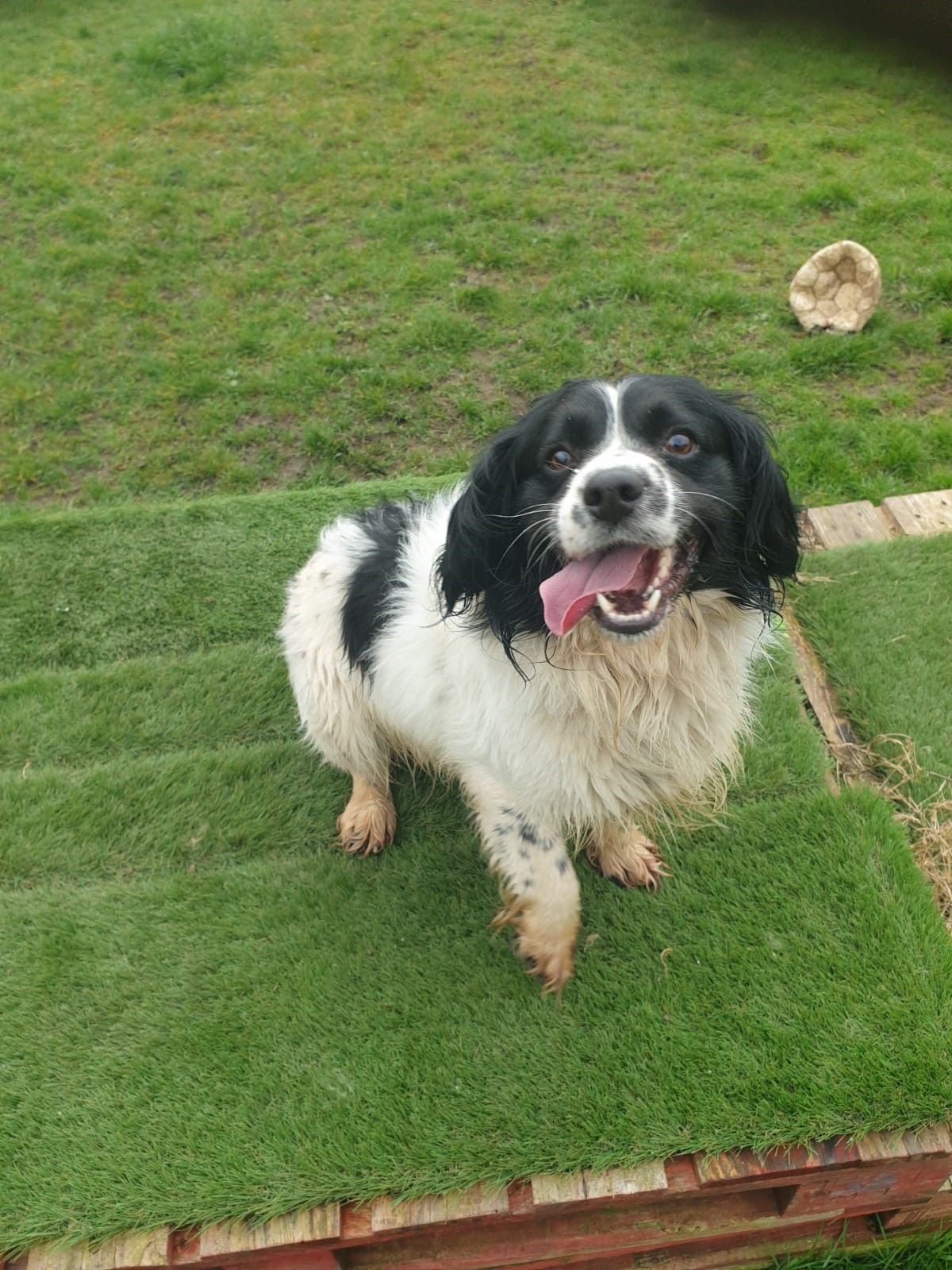 I'm on foster with my potential family, wish me luck!
Dallas – Dog Number 2862 – Age (approx) 4 years old – Spaniel X – Arrival Date – April 2023.
Dallas can be rehomed with children 10+ but will need to be the only animal in the home.
Dallas is an amazing little chap and a pleasure to spend time with! He loves to play and loves fuss from his human friends!
Dallas has a huge personality and his wiggly body makes you fall in love with him immediately. His previous owner has mentioned some difficult behaviours Dallas displayed in the home so he will be best suited to an experienced owner who doesn't shy away from training and putting the time and effort into working on behaviours.
Dallas is a fun, active, and adventurous dog so would love a lifestyle to match.
We have no doubt Dallas will bring a whole load of love and laughs to the home lucky enough to adopt him.