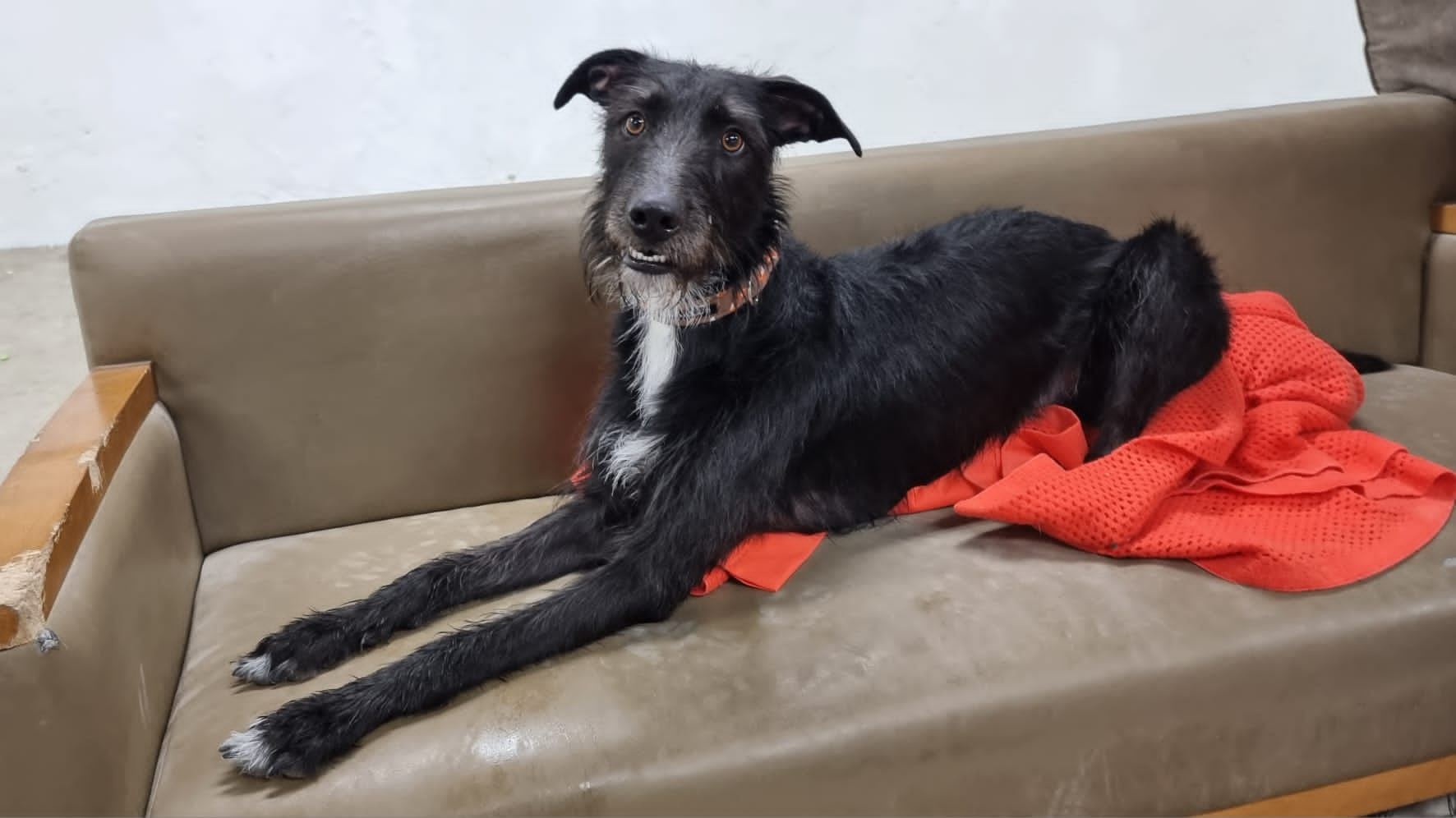 Charlie – Dog Number 2867 – Age (approx) 1 year old – Lurcher – Arrival Date – April 2023.
Charlie is looking for an adult only home with no small animals but could possibly live with another dog
Charlie is a handsome young lad who hasn't had the easiest start in life, he needs a new home with patience and understanding and one who is willing to help him learn and grow allowing him to find out what a wonderful place the word can be when you live the life of a loved and pampered pooch!
He is an energetic and lively boy who would like lots of long walks, adventures and a place to run and play in!
Charlie is a young boy and needs some further training. He can at times be quite independent but once he has formed a bond with you is sweet and affectionate. This little boy seems to have his barriers up to begin with, but we know there is a soft and cuddly puppy in there just waiting to come out.
Even at such a young age, Charlie has shown some signs of challenging behaviours and may benefit from help from a professional to ensure he gets the best start on the right path so he can go on to lead a wonderful fun-filled life.
Could you be the person to change Charlie's life and offer him a place in your home and heart?
If you are interested in rehoming Charlie, please fill out the application form below.
Please note: due to limited resources we are unable to get back to everyone. If you do not hear from us you have been unsuccessful on this occasion.