Molly
Molly came into the Shelter in November 2021 as her owner had sadly passed away. An elderly relative was looking after Molly who had noticed that Molly often had blood in her stools which was when Molly came to us as her medical issues became too much to handle.
As soon as Molly arrived with us, we had her seen by one of our vets from Blythman & Partners as we needed to investigate in order to find the cause of this. Molly was placed under the care of the vet and the plan was to trial her on prescription food followed by medication, however none of this helped Molly. This meant that more investigating was needed.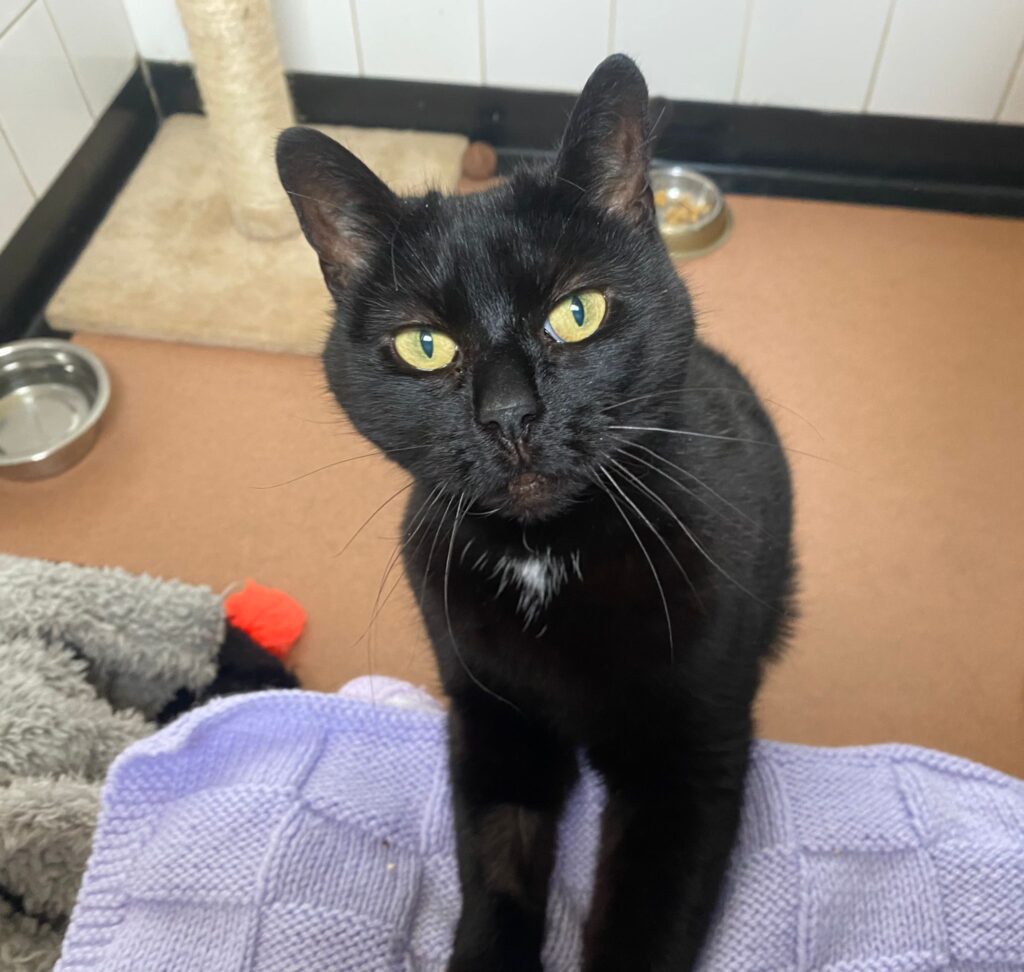 Stool samples were taken for Molly and sent away for testing; these all came back clear meaning we had more work to do to find an answer for Molly.
Molly also had some fur loss due to over grooming so that with her gastro issues was a possible indication that Molly was stressed in her environment so we decided to investigate this next.
We relocated Molly from a standard cat pen to a calm, private cat pen away from all other cats. Molly improved overnight which confirmed what we suspected, that she was stressed which was making her poorly to a degree. However, there was still blood in Molly's stools which we had to determine the cause of.
Our vets believed her gastro issues were likely to be Irritable Bowel Disease (IBD) which can flair up due to stress. As the lining of the bowel is inflamed with IBD during times of stress it often presents and blood in stools. To investigate, Molly was trialled her on a course of steroids to see if we could bring down any inflammation that could be present in her bowel and causing the bleeding.
The steroids made a massive difference and Molly no longer suffers from blood in her stools. Molly now has a regular steroid injection to help control what we now believe to be Irritable Bowel Disease. With a probable cause of Molly's issues and an effective treatment plan in place, Molly was ready to start looking for her forever home.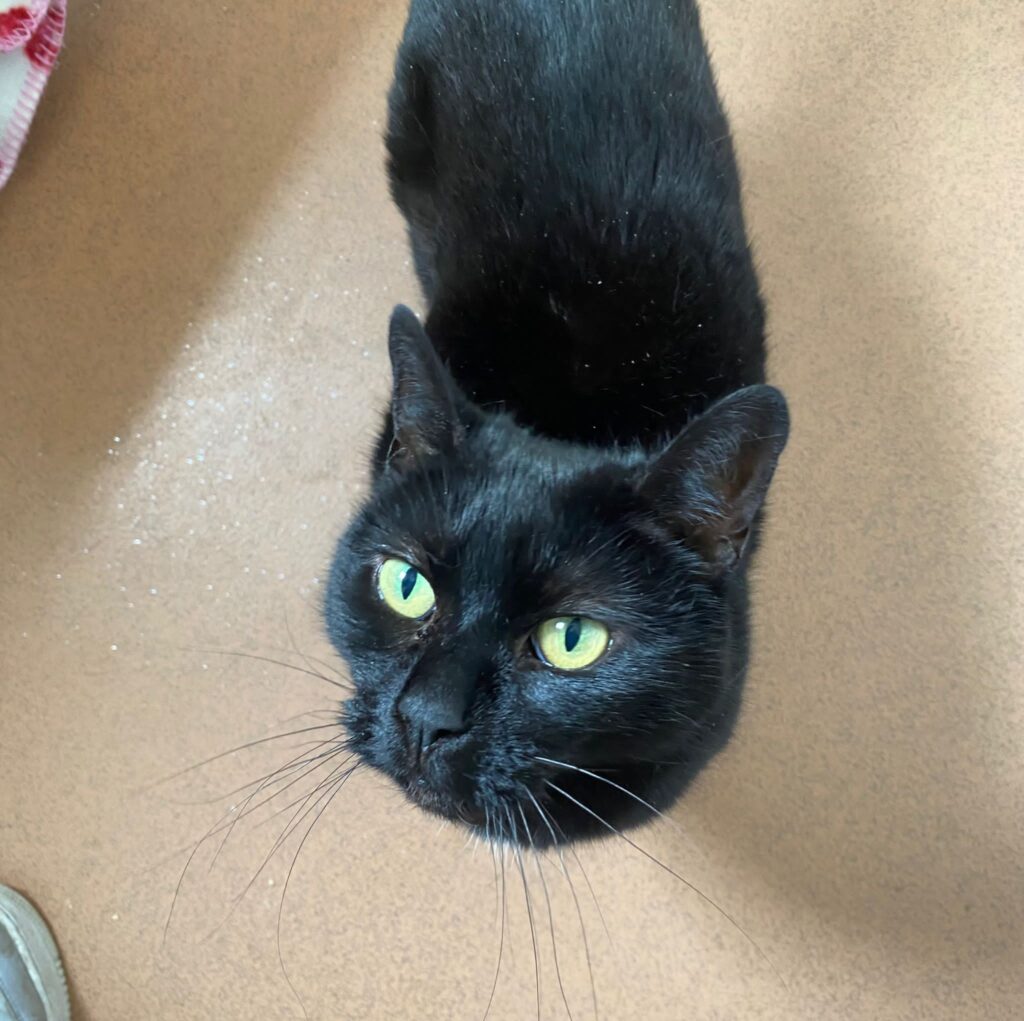 Molly had been looked after around the clock by our dedicated animal care team and the brilliant team at Blythman and Partners for 298 days until she eventually found a lovely family who were willing to foster her.
After a period of fostering, Molly's new owners decided to make it official and have now adopted her. They have since updated us with how she is doing, and this is what they had to say…
"Molly is indeed being an angel – she's the perfect little cat and we're both loving having her here. She has a lovely temperament and enjoys all of the affection being thrown her way. She likes holding hands as she falls asleep (SO cute) and we are slowly getting used to being woken up at 6am by this little black fluffball launching herself onto our bed! She has several favoured sleeping spots, none of which are her actual bed (I understand that's a common thing with cats) and seems to be very content and relaxed here.
She had her steroid injection on Thursday (and her stomach was absolutely fine before then) and we got to chat with the vet a little and ask her a few questions about how best to manage Molly's condition in the future. From what she was saying, Molly may not need the injections forever and there was even talk of trying her on 'normal' food a bit further down the line. So that was good to hear (Molly did NOT like the cat carrier so the fewer vet visits she needs, the better!)."