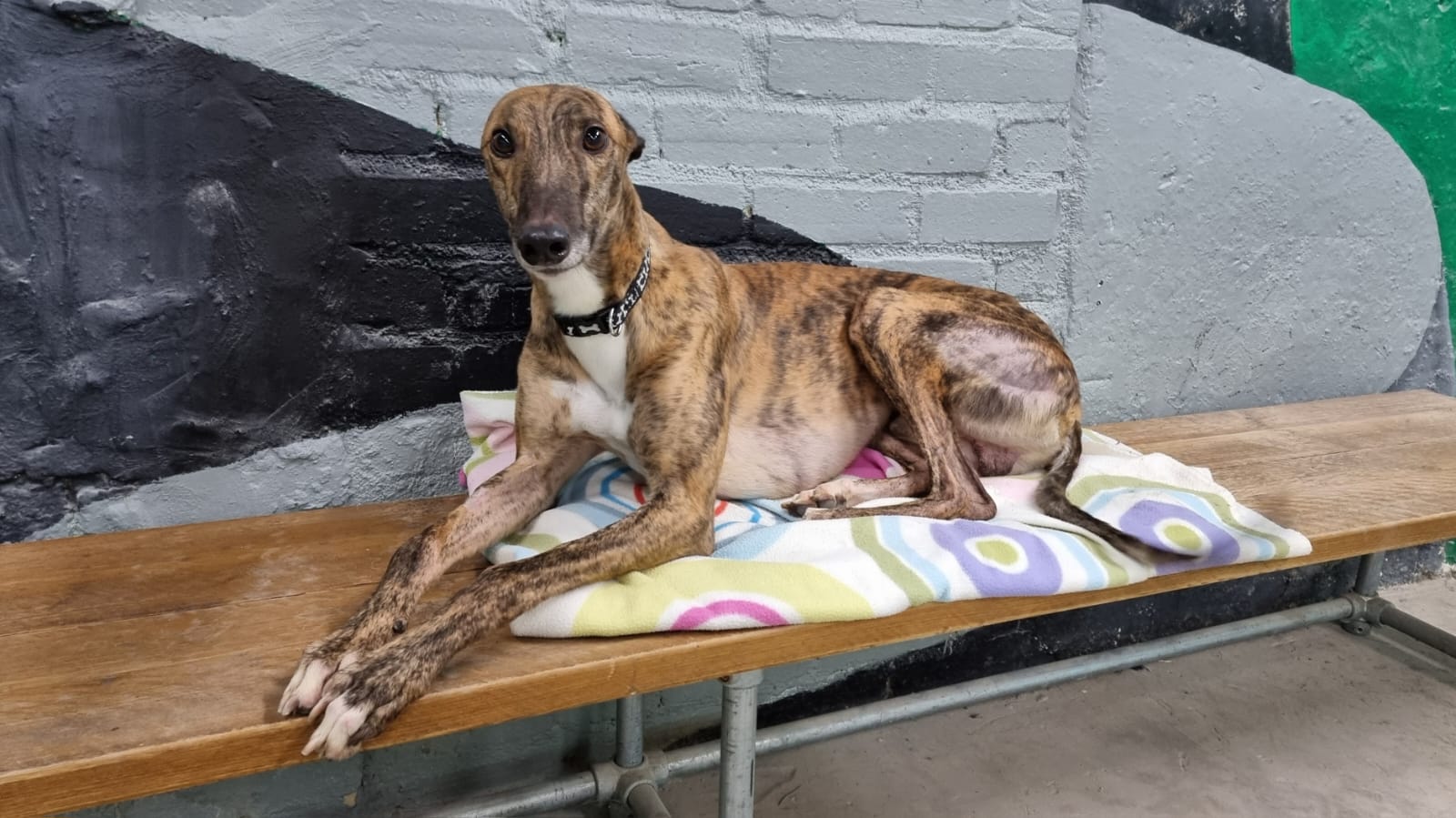 Bryn – Dog Number 2628 – Age (approx) 4 years old – Greyhound – Arrival Date – December 2022.
Bryn can be rehomed with children 10+ and could live with another dog, but no cats or small animals.
Bryn is a happy and confident lad who gets excited when he sees you. He will usually be at the front of his kennel to see you if he hears you coming. He enjoys being around people and likes to be touching you if he can, he leans into you if you're standing or jumps up next to you if you sit down.
He loves his food but is very gentle when taking treats from you. He's not interested in toys, at least at the moment, and can be a bit unsure when trying to play with him but he does enjoy a sniff and explore while on his walks.
Bryn could go home with another dog that matches his energy and temperament. Bryn's ideal home would be one that will be able to give him interesting and varied walks and plenty of snuggle time on the sofa.
Bryn is an ex-racing Greyhound so is discovering much of the world for the first time. Due to his instinctual breed trait to chase little furry things, we would ask Bryn's future owners walk him on a muzzle to protect local wildlife.
If you are interested in rehoming Bryn, please fill out the application form below.
Please note: due to limited resources we are unable to get back to everyone. If you do not hear from us you have been unsuccessful on this occasion.