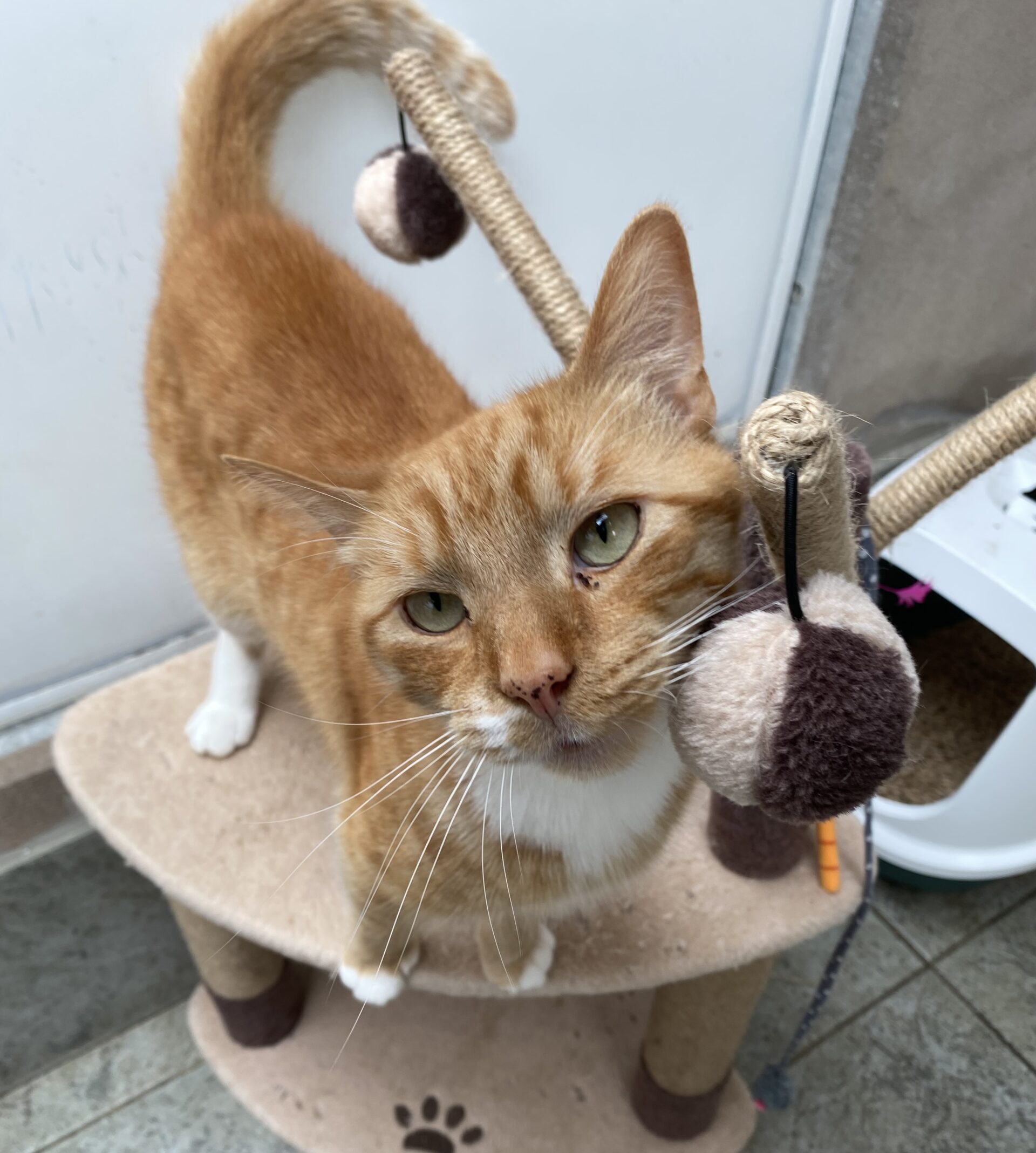 Cat Number 2828– Age (approx) 4 years – Arrival Date March 2023.
Binx is a mostly indoor cat during Winter, but does enjoy outdoor access in Summer. He could live with children aged 16+, and would like to be the only pet in the home.
Binx is a sweet and chatty boy. He was very unsure of the shelter environment at first, and came across very shy and would hiss and growl if a stranger got closer than he was comfortable with. During this period, staff discovered that a lick-e-lix was the key to his heart, and now he has started to come out of his shell a lot more. He is much happier to see a new face, especially if the come bearing edible gifts. Once he is happy with you, he will be asking for plenty of cheek rubs and head scratches, purring away!
Binx is very unsure around children as despite having lived with them. In his previous home he never warmed to them, and would hiss and swipe towards them if they got too close for comfort. Children are a big source of stress for Binx, so for this reason he is looking for a home with older children/adults only.
If you are interested in rehoming Binx, please fill out the application form below.
Please note: due to limited resources we are unable to get back to everyone. If you do not hear from us you have been unsuccessful on this occasion.