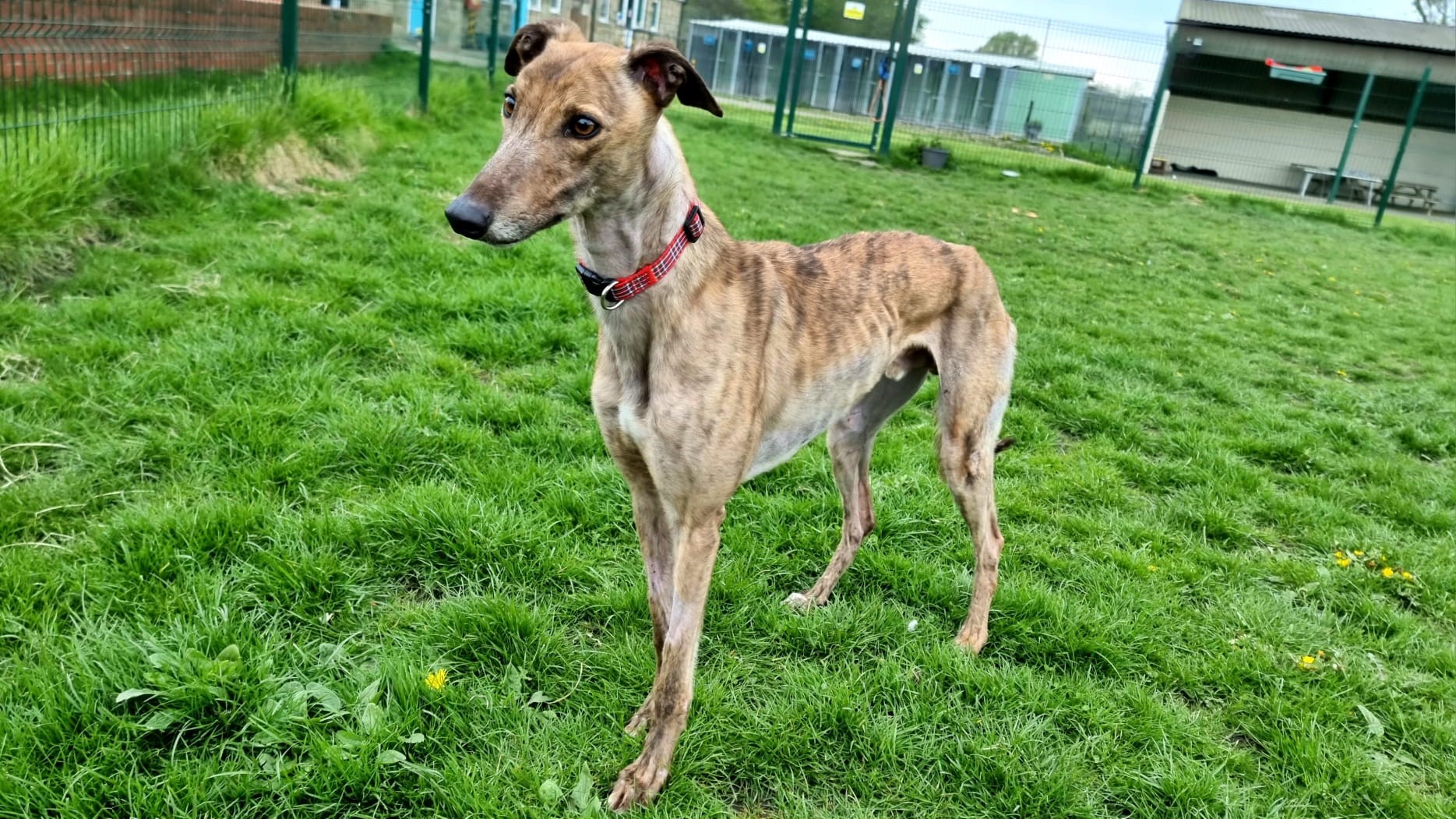 Bilko – Dog Number 2867 – Age (approx) 5 year old – Greyhound – Arrival Date – April 2023.
Bilko can live with children 10+ and another dog but no cats or small animals.
Bilko is a wonderful boy who very quickly won the hearts of the staff at our shelter, he is gentle and sweet and we know we haven't even scratched the surface yet, there is even more delightful personality in there just waiting to come out and shine for sure!
It is worth mentioning Bilko is a very greedy boy and can be a bit snatchy with treats which is something that will need management in the home whilst he learns some better manners and how to control his urges around food sensory overload!
Bilko has a face and temperament you simply can't help but fall in love with and we have no doubt he will bring so many smiles to your home as you watch him fall in love with his new life as a pampered pooch and adored family member.
Bilko is an ex-racing greyhound so has a high chase-drive and is already trained to walk on a muzzle to protect local wildlife.
If you are interested in rehoming Bilko, please fill out the application form below.
Please note: due to limited resources we are unable to get back to everyone. If you do not hear from us you have been unsuccessful on this occasion.