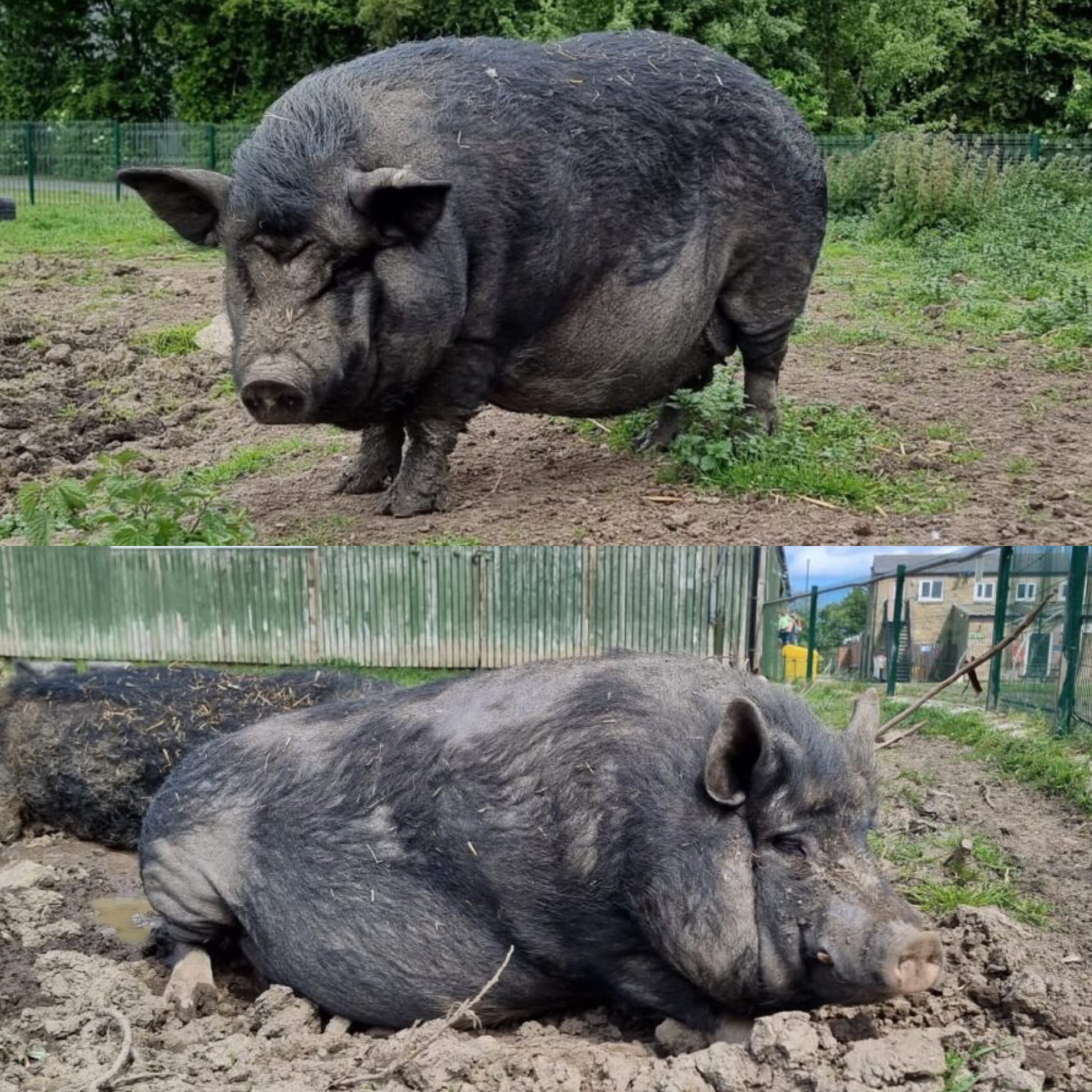 Betty is approximately 9 years old. She is a sassy girl, especially if it involves anything she doesn't want to do! As long as you have some food, she will soon co-operate!
Jim-Spider Pig is approximately 13 years old. He is a shy boy but sweet. He has become more confident however he does prefer to do his own thing.
Betty & Jim-Spider Pig are currently living with 6 other pigs but would need to be rehomed with together as they are bonded.
If you are interested in rehoming Betty & Jim-Spider Pig, please leave your details using the form below.
Please note: due to limited resources we are unable to get back to everyone. If you do not hear from us you have been unsuccessful on this occasion.