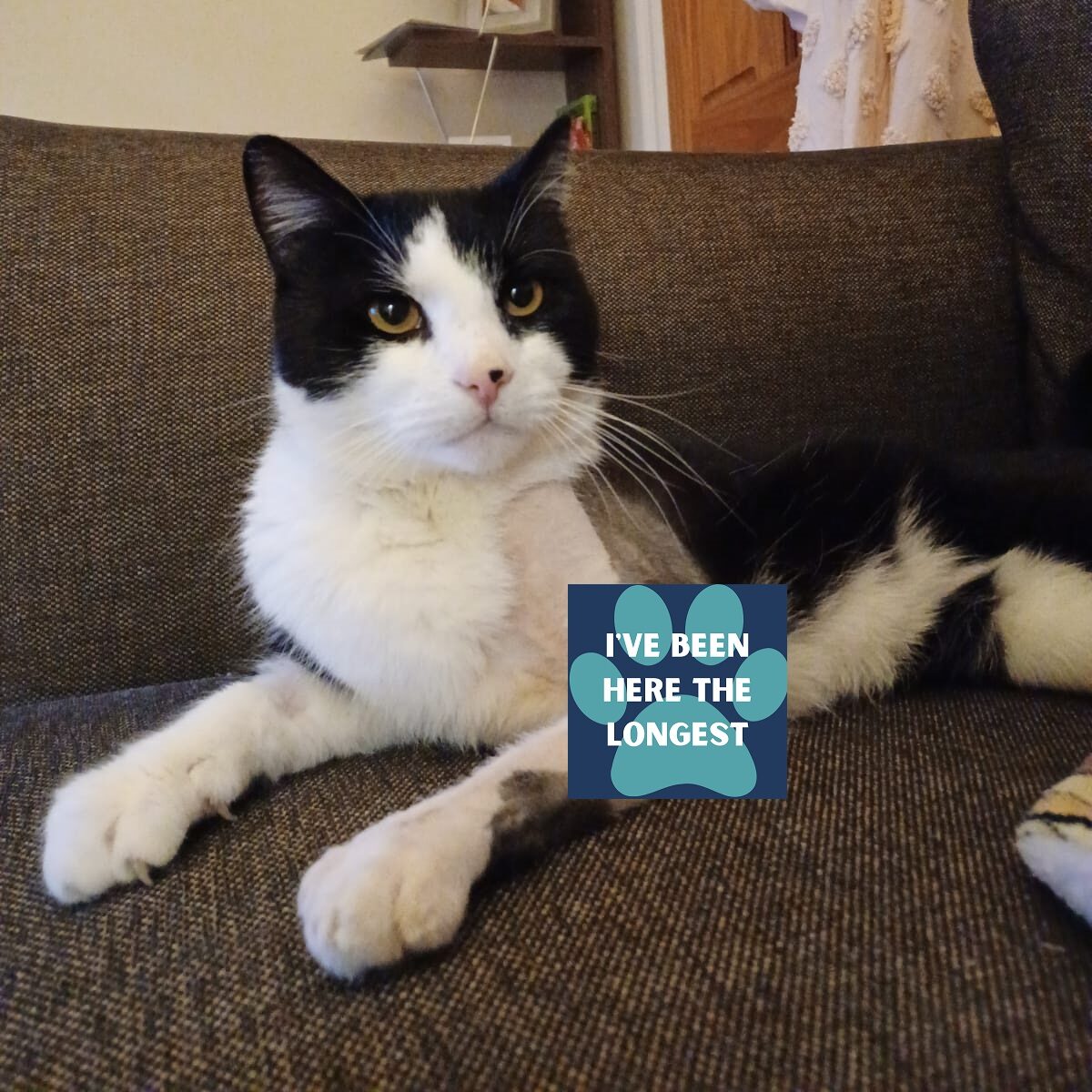 Cat Number 2385 – Age (approx) 3.5 years – Arrival Date August 2022.
Barbosa is an indoor/outdoor cat who could live with children aged 16+.
Barbosa is a confident lad, who has had a particularly rough last few months. Due to his sorry state, he has been on foster with a member of animal care staff – to get that extra attention, comfort and care! During this recovery foster period, he has proven himself to be quite the character.
Barbosa was found at the side of the road, heavily injured and unconscious from what is suspected to be a road traffic accident. He suffered from mouth and paw injuries, and was at risk of needing an amputation. Many x-rays and a couple of operations later, he was able to keep all four paws, and only came out with a few missing teeth. He has been an absolute trooper through all of his treatment and cage rest – only removing his bandage once!
Barbosa is an affectionate little man, and loves nothing more than sitting on the sofa with you watching TV and will be happily snuggled at the end of the bed. Barbosa has bursts of energy so it is important that his new home has time to exercise him and he would greatly appreciate a nice cat tree to climb on a find a place up high.
If Barbosa had to choose one passion in life, it is his food. He has helped himself to an entire croissant, and even tried to sample some tea while his foster carer wasn't looking!
Barbosa is looking for a home that is prepared to take on the task of Barbosa-proofing any cupboards or bins, as he does feel like quite literally nothing is off limits to him. A home where he can be safely kept away from the kitchen and any dining area when food is present will be essential if you want to cook and eat in peace.
If you are interested in rehoming Barbosa, please fill out the application form below.
Please note: due to limited resources we are unable to get back to everyone. If you do not hear from us you have been unsuccessful on this occasion.