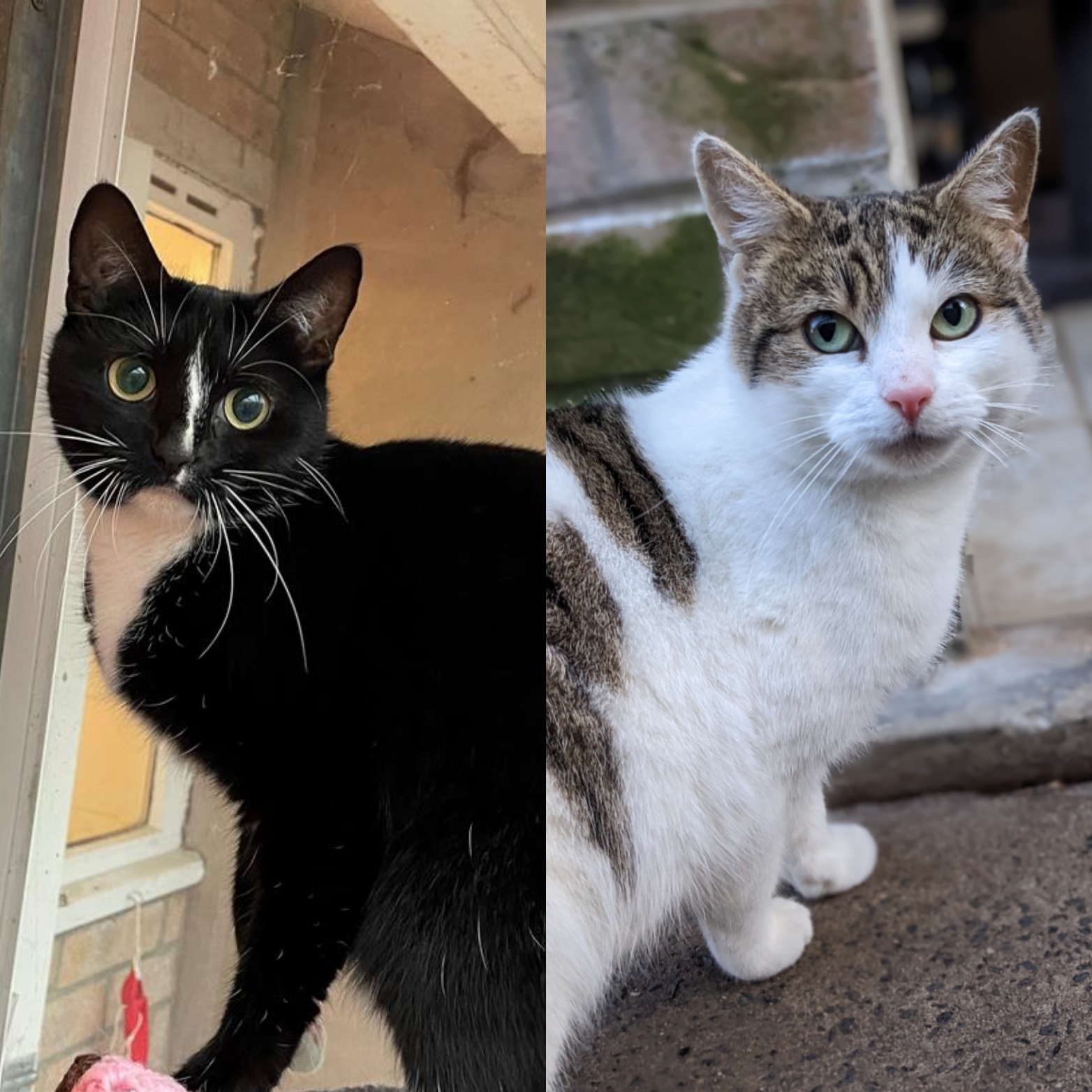 Cat Numbers 2701 & 2702– Age (approx) 5 years – Arrival Date January 2023.
Aurora and Alice are house cats, that can live with children any age.
Alice and Aurora are a beautiful and gentle pair of sisters.
Alice is the more confident and affectionate out of the two, she loves cuddles more than anything else and it's how she would usually spend most of her day in her previous home. Aurora likes the occasional cuddles too, but sometimes she prefers just doing her own thing.
Aurora and Alice have come from a busy household and have adapted really well to being in the shelter, we believe they should settle in well at most homes.
Alice has a grade 2/6 heart murmur. It's on the lower end of the scale and could be stress-related, it's not causing any issues at the moment, however it may not be covered by pet insurance as a pre-existing condition if it did need any further investigation the future.
If you are interested in rehoming Aurora & Alice, please fill out the application form below.
Please note: due to limited resources we are unable to get back to everyone. If you do not hear from us you have been unsuccessful on this occasion.