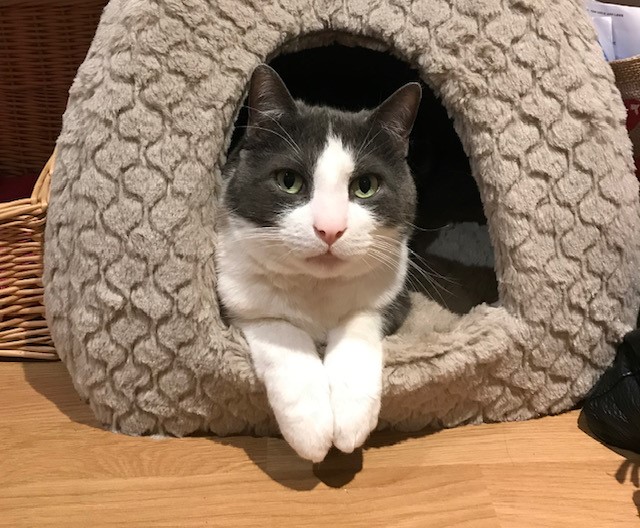 My cat Alex has been missing from Rosewood Gardens just off Kenton Lane since Saturday 12th November. 
Alex is a grey and white, rather chubby male cat approximately 12 years old.
He hates the out doors and never normally ventured more than 2 meters from the door (even in the sunshine).
Alex is very affectionate with a loud purr but little actual meow/voice.
I have attached photos for your reference and can be contacted on 07717872604 should he be handed in or found.
Thank you so much for your help.