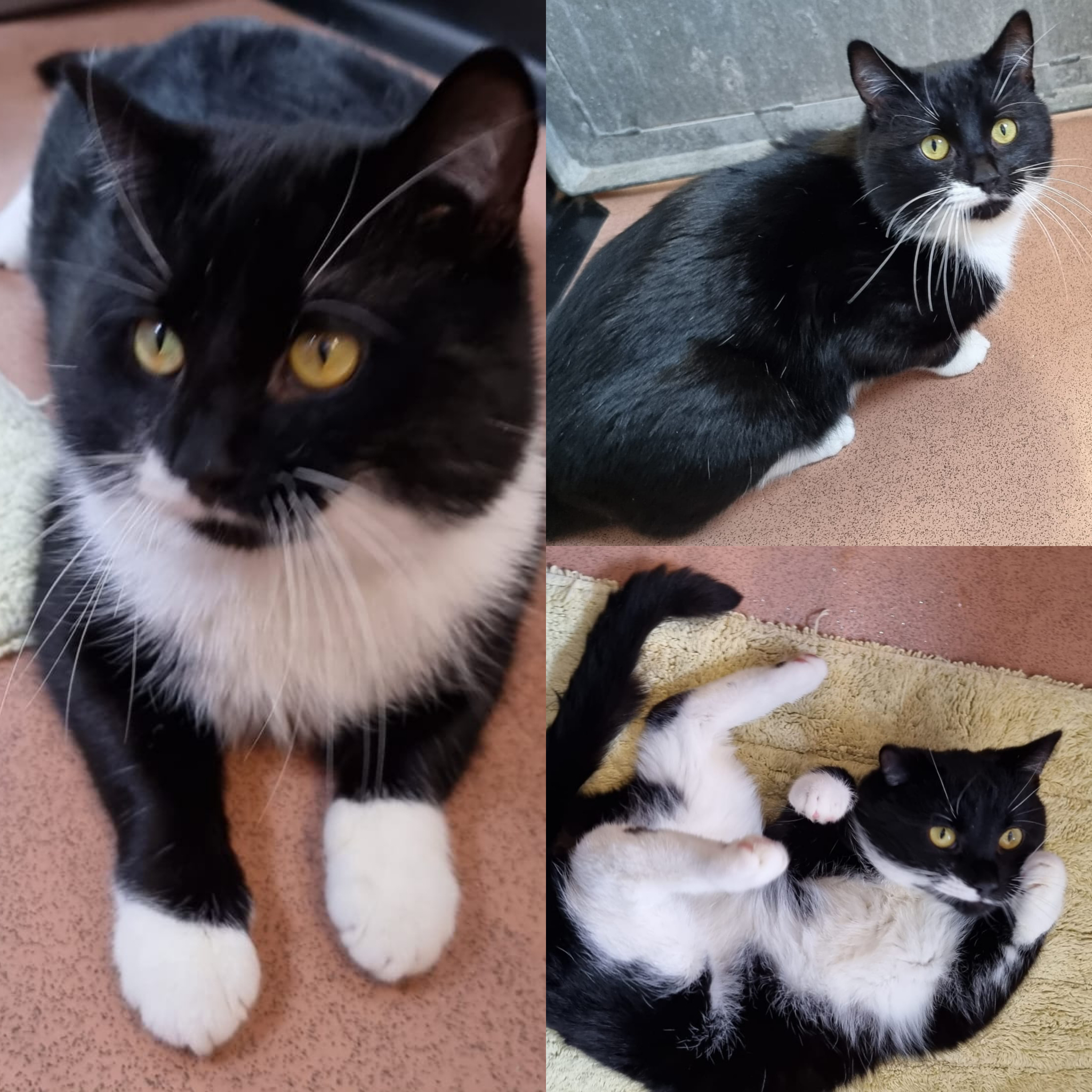 Cat Number 2734 – Age (approx) 4.5 years – Arrival Date March 2023
Alan is an indoor cat who could live with cat savvy children aged 16+, but needs to be the only pet in the home.
Alan is a very confident young man, who has an extremely loving and affectionate side, but also a bit of a wild side! Whilst at the shelter, he loves his cuddles, and even loves being picked up for a better view and some extra attention.
Alan originally came in as a stray, and has already been rehomed once, but once he was settled, it was discovered he likes to play very rough. He is also very easily overstimulated, and he takes out this extra energy by nipping! Alan is looking for a home with experienced cat people, especially in play aggression, so that his behaviours can be managed appropriately.
Alan is a lovely, energetic cat with bags of personality that would make any household light up as long as they are prepared for a bit of mischief and mayhem!
Alan has had a history of an upper respiratory infection (URI). Due to his medical history, he is looking for an indoor only home as the only pet, just in case he has any future flare ups that could be potentially contagious to any other pets in the home. Whilst he is not suffering any symptoms or issues currently, URIs can lay dormant, and flare up in times of stress. If it is the case that another flare up happens the vets have advised us that there may be a couple of options to try i.e. an infectious disease test or a course of steroid medication. Please note that if he did need any further investigation or treatment for any URIs in the future, it may be excluded by pet insurance as a pre-existing condition.
If you are interested in rehoming Alan, please fill out the application form below.
Please note: due to limited resources we are unable to get back to everyone. If you do not hear from us you have been unsuccessful on this occasion.